Media Trends Your creative business Needs to Know About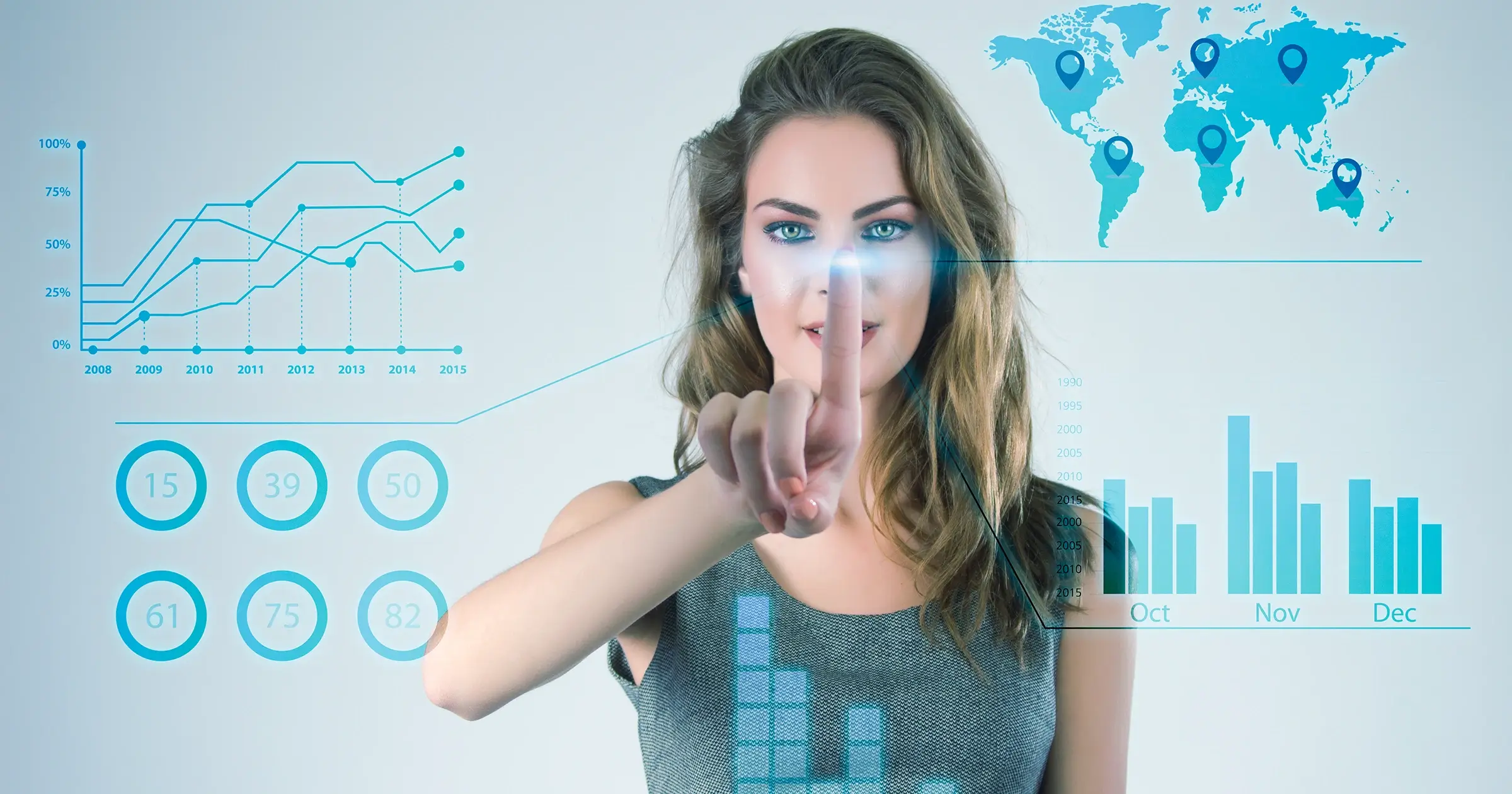 January is here, which means it's time to evaluate the year's forecasted media trends. There have been many changes throughout the last year. Live video has grown, SEO kept changing, web design evolved even further, and User Experience continued to grow in importance… But what's next?
As a player in the creative industry, your job is to stay up to date on media trends. Some marketing-related trends, like live video, is something everyone can use. For others, like SEO, it varies. It's important to have a high-level understanding of SEO changes, but unless you're an SEO agency, you don't need to know the nitty gritty. Unless you want to, of course.
I'm always intrigued by developments in web design, UX, and social media. So I wanted to use this space to give a breakdown of media trends you should be aware of.
Live video
SEO developments
UX changes
Disappearing content
Data visualization
Web design
Native advertising
Media Trends to Watch
Live Video Continues to Grow
Over the past week in my Facebook Newsfeed, I've seen eaglets hatching, people making cakes, friends sharing their passion, and more. As personal accounts begin to gain this feature, we're going to see continued growth for live video. So how do agencies harness the growth of live video for themselves and their clients? (And this goes beyond Facebook Live.)
In 2016, live video was being used in many new ways,from a presidential debate to bloggers sharing in new ways. As we enter 2017, brands will continue to use live video. Whether it's Instagram or Periscope, there are new ways for your agency to use live video to reach new audiences.
Live video doesn't have to be fancy. It gives followers a chance to interact in real time, and it's lowering the barrier to entry for sharing content.
Don't be afraid to share your industry knowledge. Your clients come to you because you have this knowledge, but also because of your work ethic and ideas.
Creative Agency's Uses for Live Video
"Slice of life" footage
Workshops sharing your industry knowledge
Interviewing team members
Discussing industry updates
Slice of Life Footage
It could be me, but I love getting a peek into other agencies (and companies in general). These behind-the-scenes moments give your agency a personality. Don't be afraid to be human!
It doesn't need to be only work, either; think ping pong championships or your epic snack shelf in the kitchen. Whatever slices of life that people may find entertaining.
Use live video to make your agency more human.
Workshops Sharing Your Industry Knowledge
Live video also offers a great way to share industry knowledge. This can increase your position as a thought leader by demonstrating your viewpoints on certain topics. (I know, I cringe at "thought leader" too, but it is what it is.)
This could be either heavily promoted across your channels, or a more informal session. You can post a quick, "Hey guys, we're having a Facebook Live session at 3 talking about X for your business," an hour before. If it's a larger session, you can cross promote for the week before.
Interviewing Team Members
Interviewing team members is like a slice of life video, but with the goal of sharing someone's story. If you're talking with one of your designers, you can talk about how they began or their favorite design apps.
Then you can get a little less educational and talk about their favorite snack in the kitchen. Food always wins.
Discussing Industry Updates
Discussing industry updates is another great way to use live video. This could be a new animation program that you're predicting will grow in 2017, or a critical SEO update.
Grab a team member that's experienced in the subject matter, and host a 20 minute live video session. Use it to describe how you think it could change the industry.
In 2017, live video will continue to experience growth, but creativity will be important as more brands begin using it.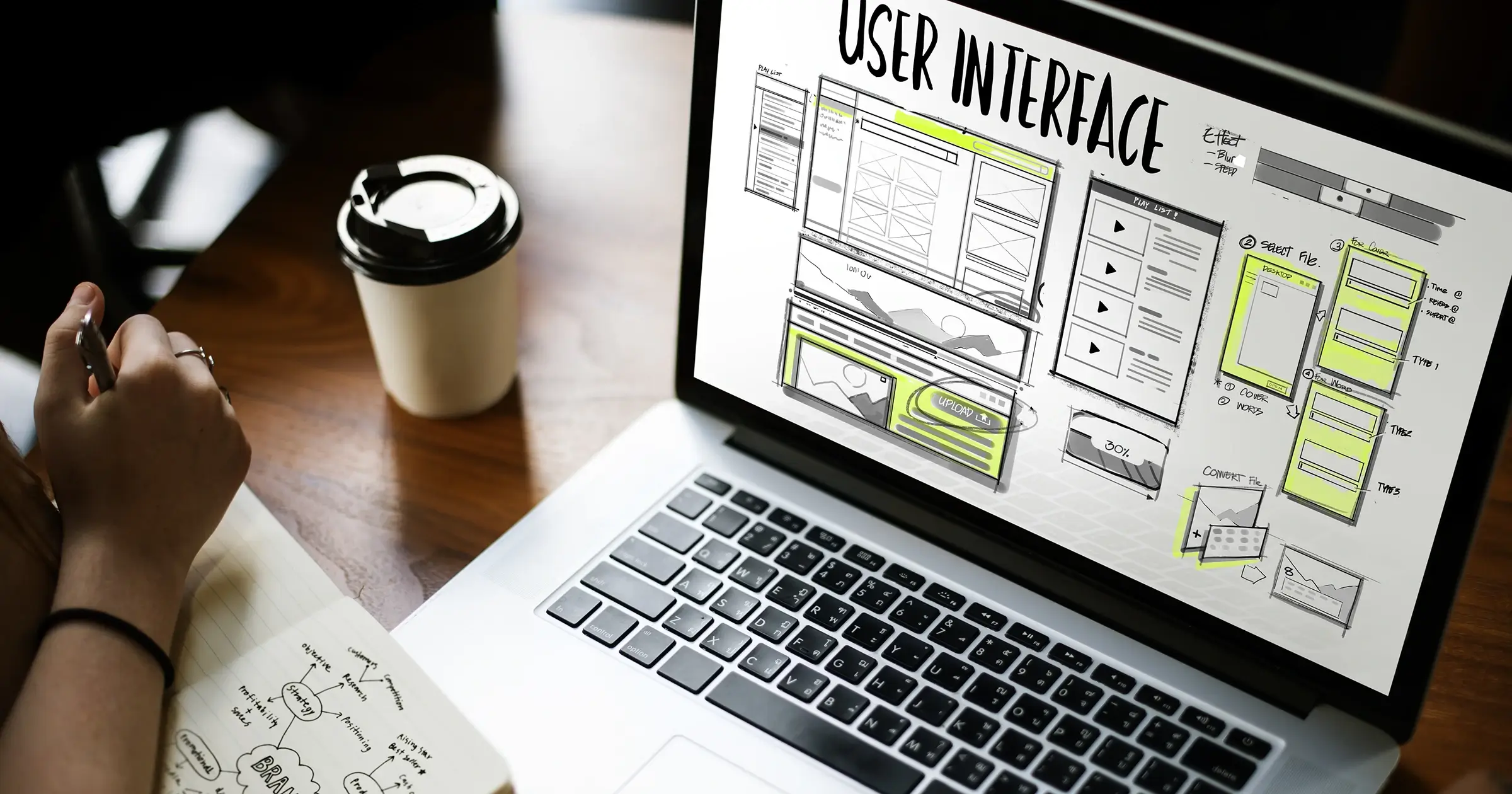 Continued SEO Developments
As SEO continues to change, we need to keep up. It's also one of the most important elements that a marketing agency needs to know about! And if your focus isn't marketing, I'd still recommend staying up to date.
Quality over quantity
Synonym recognition
Searcher's intent
Mobile-first indexing
Quality Over Quantity
As I began to research this further, it became evident that SEO will continue to challenge marketers. One of my favorite updates is that Google is focusing on keyword quality rather than quantity. It will make life more interesting for writers, but it's a good change.
Stemming from the days when stuffing a blog post with keywords was enough to make your page rank, this update is welcome. It brings the artistry back into writing, and is a challenge we should embrace. The articles with little new to say will decrease as those that have real, valuable content will rise to the top.
SEO Synonym Recognition
In a post-Panda world, as Yoast describes it, Google now recognizes synonyms. This means keyword stuffing should be over. No excuses. (It should have been over before 2016, as keyword density isn't a significant factor, but it's still used.)
Searcher's Intent is Important
I spoke with Marc Apple, the Chief Strategist of Forward Push, about the changes forecasted. Marc explains that "searcher's intent" will be important. We need to focus on their goal, rather than letting keywords govern our content strategy.
"This doesn't mean keywords aren't important. What it means is that we have to have a better understanding of what the searcher is looking for and how we can adjust our content to meet their needs." — Marc Apple, Forward Push
Think about what people are looking for when they search for your target keywords. SEO will be less about telling people what they want, and more about observing how they search.
Mobile-First Indexing Has Begun
Moz recently published an article predicting that Google's mobile-first focus will continue to grow. Think about it: if you need to quickly look up something, will you reach for your computer or your phone?
Mobile-friendly websites are a must, and in October Google began mobile-first indexing. This means that, due to the content differences in many websites, the algorithm will now use the mobile version of a site for rankings.
(More info on their Webmaster blog.)
Mobile-first indexing means that your mobile site should be a priority.
What SEO Algorithm Changes Mean
So what do these changes in the SEO algorithm mean? Google will continue to refine their 2016 changes. As business owners, our websites need to be mobile friendly. Content also needs to be high-quality and content rich. (If you're a media agency I hope you've had a mobile-friendly website for a long time now.)
SEO's important won't diminish and the algorithm will get even smarter. Quality over quantity will be key when developing content. (Unfortunately, that hasn't been the case for some over the past five to ten years.)
Developments in User Experience
Over the past few years, user experience has developed into an industry of its own. Many companies are hiring for specific UX roles, and it's become a science in its own right. As wearables increase, the focus on device specific UX will increase also.
Micro-impressions
Data as a tool
Grid-based designing
Micro-Impressions Continue to Grow in Popularity
2016 saw the growth of micro-impressions (or "micro-moments" if you're Google). Because of this, companies began looking for tiny UX changes that could lead to big improvements.
By focusing on these smaller interactions, we're able to curate an entire experience. The larger components of UX design are important, but small interactions add up. As we begin analyzing these micro-impressions, we have even more data.
Using Data as a Tool
This data gives us the chance to look even further at how we can improve. Think focusing less on the big picture and tuning into the tiny details that affect the big picture. As UX Mag described in June, 2016, "Data isn't an element of UX; it's a tool professionals can use to inform their decisions and move forward with a creative piece of content or interface."
A segment of UX that intrigues me is social collaboration. Social collaboration is defined as social learning focused on working and learning together to achieve a business goal. As UX Architect and Founder of Wizard UI Consulting Adi Mazor Kario explains, mobile apps could greatly benefit from the idea of social collaboration.
"[We] will see more social collaboration & shared economy applications. Users trust strangers more and this will lead to new services and applications (mainly mobile apps that could add location-based options)" — Adi Mazor Kario
A benefit of social collaboration, though not technical, is working together with a variety of people from different backgrounds. Instead of working in our comfort zones, social collaboration can give us a chance to meet new people and solve bigger problems.
In a growing politicized environment, social collaboration could be what the tech world needs. And as it grows, I could see it affecting other endeavors, from education to science. Collaboration is the key to sustained growth.
Breaking Up with Grid-Based Designing
2016 also saw the growth of some amazing websites, with designers choosing flat design, vivid colors and illustrations. Even more intriguing, though, is the trend of "breaking the grid".
Traditionally, web designers worked within a framework called the grid. These limits helped create easy to follow websites, but limited creativity. In 2016 though, web designers and developers chose to move away from this and they're likely to continue so in 2017.
These changes mean designers have more options and more creative freedom. Restraints can be good, but creatives thrive when breaking the rules. As Creative Bloq describes, "[it allows] designers to create real statement pieces through the use of layering, depth, motion and obvious focal points."
With this year's changes, 2017's focus will be on merging UX with content creation to create a stronger customer experience. Micro-impressions and new design will be the focus.
Disappearing Content is Marketing's FOMO
Disappearing content isn't new. Yet, 2016 saw Instagram follow Snapchat and its popularity continued to grow. Because of this, more brands are getting into sharing temporary content. So why put so much effort into creating content that won't last more than ten to twenty seconds? The fear of missing out…
FOMO (Fear of Missing Out) is a great motivator to follow individuals and brands. And while Instagram Stories certainly started some jokes and claims of being a copycat, it's here to stay. (For as long as social media will stay in today's rushed tech landscape.)
When one fan is telling another about something that happened on Snapchat, that creates a sense of FOMO. If there's one thing this millennial knows about the current generation, it's that FOMO is a very real motivator.
Disappearing content is growing:
Snap Inc.'s rebranding
Disappearing content
A new way to connect
Snap, Inc.'s Rebranding
Snapchat created quite a stir in September with a seemingly overnight change to Snap, Inc. and news of their Spectacles. This was their next step towards increasing their longevity and introducing new products.
As other companies (ahem, Instagram) begin to follow, Snap needs to distinguish itself further. With Spectacle, they're making it easier to create intriguing content. And at a more affordable price point than Google Glass. (Albeit with fewer abilities and not marketed towards the tech crowd. And with a higher cool factor.)
Data from eMarketer is predicting nearly 14% growth for Snapchat in 2017, which would result in 217 million users! It's hard to say when Snapchat's growth will slow. For now, they're continuing to grow and we need to use it. Be where your audience is.
Disappearing Content Opens Up New Opportunities
As disappearing content continues to grow, it's being used by a wide variety of people and brands. From an agency perspective, it's another way to show your personality, much like live streaming mentioned above. In order to make your content share worthy and to increase followers, you need to be unique and memorable.
Snapchat Is a New Way to Connect
It makes sense for celebrities to be on Snapchat, but less "obvious" folks are beginning to use it as well.
Gary Vaynerchukuses it to share moments of his day along with advice and his thoughts on branding.
Retailer Everlane uses Snapchat to add transparency and share behind-the-scenes content with followers. (Are you seeing a trend for using social media this year?)
In 2017, more companies will use disappearing content. They'll continue to find new ways to reach their followers through apps like Snapchat and Instagram.
Bloggers, celebrities, and companies will continue to reach followers by using the idea of FOMO and disappearing content.
Data Visualization is More Than Infographics
Most may view data visualization as infographics, but that's soooo 2016. Data visualization is now evolving into storytelling. We can no longer share a pretty image with some data and say we're done. We need to share the thoughts behind the data.
Data visualization in 2017 means:
Creating a story
Marketers need to know data
Making data accessible
Data Is a Story
We need to create a story line around data. Whether that is the people behind the data or what the data tells us about X and Y, stories make data accessible.
2017 will see the rise of interactive and data-driven storytelling as we begin to harness big data for the agency's benefit.
Marketers Need to Know Data
There are some whose sole job is to work with data and share it with the rest of the marketing team. But, it's important that all marketers have at least a working knowledge of how this data works. And what it means for the company and/or clients.
It's more than looking at numbers and drawing a few conclusions. Using data as a story is giving your clients the right information to create a story about their marketing efforts.
Making Data More Accessible
Agencies, regardless of industry, need an ROI to be successful. If we don't share how we succeed for our clients, how will we gain new ones? 2017 will be the year we take our Google Analytics data and craft a story.
These stories will be a creative and easy-to-understand way to explain complicated data. These stories can include what happens when we launched Client A's new website, or how we increased conversions for Client B once we changed landing page X.
Whatever you use to show your ROI, make sure it tells the story in more than just an infographic.
Web Design Goes Back to Basics
I've seen some predictions on how web design could change in 2017, and it will be interesting to see how they play out. The past few years have seen the growth of fancy coding and mobile use, as well as landing pages. And don't forget about a focus on conversions above all else. But will that last?
In 2017, we'll be focusing on something different:
Content is the priority
Minimalism is the goal
Mobile is critical
Content Is the Design Priority
One designer predicts that websites will go back to the basics. Content will be out in front, and the sidebars, landing pages, and popups will go to the website graveyard.
As a writer, I love that content could be held in higher esteem. Especially with the SEO changes mentioned earlier. As we create stronger and better content, we want it to be seen, read and used as intended (or not).
As a marketer, though, this presents a challenge. How will we convert potential customers without landing pages or calls to action? Marketers are a creative group, though, so we'll embrace the challenge and create something even better.
Minimalism Is the Goal
Creating more with less seems to be the theme for 2017. As minimalism grows, companies will continue to prefer simple yet creative websites. 2017 web design predictions include gradients, custom typefaces, hand drawn elements, and the end of flat design.
In 2017, visuals will continue to play a key role in web design. There is a mix of bright, on-brand colors with others using neutrals. Texture is also predicted to grow more, partly due to flat design's demise.
Mobile Compatibility is Critical
But what about mobile? We touched on the importance of mobile compatibility in regards to SEO, but it's also affecting web design. (As it should, since it's all connected.)
Many UX designers are predicting continued changes as mobile use intensifies further. (Especially in regards to wearable tech.) One downside to mobile's growth, is that often-times desktop browsing is considered less important. It's still an important piece of the design puzzle, and cannot be overlooked.
This means more work to make desktop, mobile, and potentially wearable design user-friendly. And it's becoming an imperative, not an option.
Native Advertising Continues to Grow
2016 was a big year for digital ad spend; TV advertising was knocked off the top spot. Digital advertising now surpasses it by nearly $5 billion! Sponsored content has already become a regular guest on our Facebook, Twitter, and Instagram feeds in the form of native advertising.
Native advertising will become even bigger this year:
Blending native advertising
Using content
In-stream advertising
Blending Native Advertising Into UX
2017 will prioritize native advertising that blends into feeds. And as mobile use grows, the competition for viewership will increase. This means a higher ad spend, even though in comparison native advertising can be less than traditional methods.
Native Advertising Using Existing Content
Native advertising is also an excellent way to use existing content. Successful native ads on Facebook are those that are essentially blog posts, but are promoted with an ad spend.
It's an affordable and effective way to push your content to new viewers, and it's likely to grow even more. Though it will be interesting to see how users may begin to react as the practice expands in the months to come.
In-Stream Native Advertising
In-stream ads are a type of native advertising that looks very close to natural posts, but have a "Sponsored" tag somewhere in it. The style matches the feed so at first glance users won't realize it's an ad.
"… consider native advertising's ability to augment your efforts across channels, delivering unobtrusive brand experiences at scale. When users have positive, valuable interactions with your brand, they will inherently say "yes" with greater frequency when presented with your marketing messages." — Marketing Land
This type of subtle messaging has increased in 2016, and for many brands will become their focus in 2017. The aptly named Native Advertising Institute is projecting that sponsored content will be the "fastest growing micro-segment over the next five years".
IAB also predicts that there will be a focus on maintaining the UX and page aesthetics. This means that as long as publishers like Buzzfeed focuses on users' needs and not their advertisers, there will be a limited amount of space for advertisers. This also applies to social media sites like Twitter and Facebook. It's a large space, but it's still limited.
There is also a concern that the story will get lost. Right now, some native advertising is still pretty subtle. But as this piece of marketing grows, the media will focus less on the content and more on the selling. Which contrasts with the effort to still give users the best experience possible.
In summary
As we move through 2017, technology will continue to develop. Whether it's live video, disappearing content, or web design, there are trends agencies need to be aware of. And while we can predict trends all day long, there will always be some unexpected piece of tech or new process that ends up surprising us.
Which also serves as a disclaimer. Because we can't truly predict the future, some of these trends may not progress as much as anticipated over the coming 12 months. The information I've shared is based off industry knowledge and a good deal of research, but I am a fallible being! It will certainly be interesting to see what 2017 brings to media agencies.
What media trends are you looking forward to in 2017?