Building Your Team: How to Find & Hire the Right Talent for Your Agency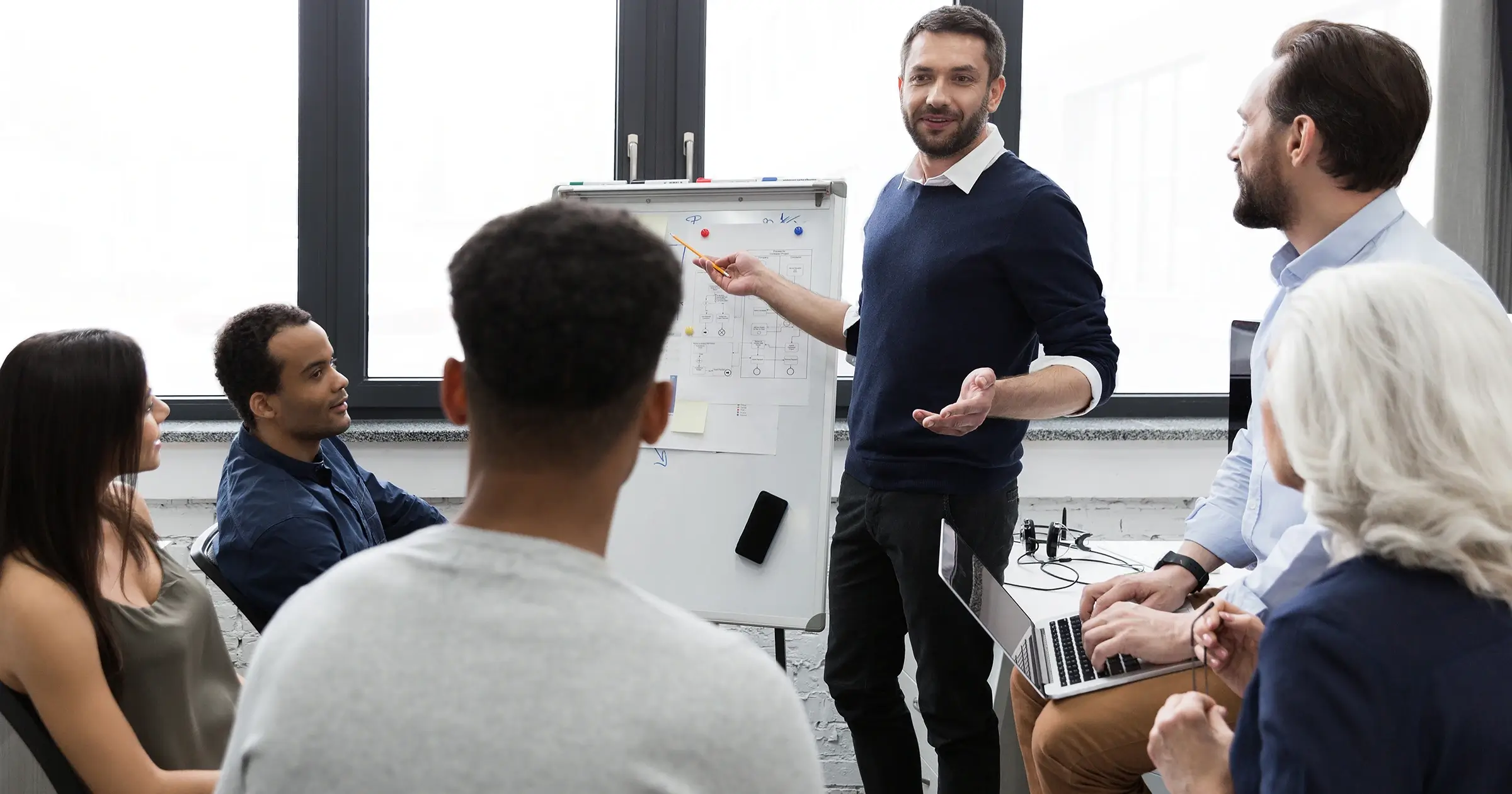 Is your agency growing faster than you could have predicted?
Despite having enough work on your plate to "cover the bills" and reach a healthy profit, you continue to press forward by closing bigger and better deals.
Nicely done!
Now you just have to figure out how to keep up with the demand or you'll risk losing this wonderful revenue boost (yikes!).
The easiest strategy—and, unfortunately, the most common route—is to pile the extra work onto your existing employees' plates until they really hit their capacity.
But this strategy doesn't always end well.
If you're not careful, your employees' limits will come sooner than later and your team will start missing deadlines and leaving work to pile up until you're behind.
This is a recipe for losing clients and ruining your agency's reputation.
So before you get to this point, it's time to hire more teammates. If this sounds like a daunting task, or one you have zero experience with, fear not. The tips in today's article will help you find and hire the right team members in the shortest amount of time.
Determine the Skills You Really Need
For this approach to work, you need to adopt the whole work smarter, not harder mindset. This means you'll be weeding out potential candidates throughout your hiring process.
I'm not saying you'll be setting up complicated Ninja Warrior type obstacles for your applicants. Rather, we'll be using strategies that naturally reduce the amount of applicants you'll have to sift through.
To do this, your first step is to hone in on the skills you're really looking for. You need to get crystal clear on what a good candidate looks like for the open position.
Do you need an employee who can brave 100 cold calls per day without getting bogged down by rejection? Or do you need an experienced employee who can tackle your actual client work without needing to be watched 24/7?
Sit down with your team to brainstorm the qualities a new hire needs for this position.
If you already have employees doing really well in this position, look to them to see what skills they embody that your new teammate should have too. This is the easiest place to start.
And if you don't have an employee example, don't sweat it.
Here's how you can start uncovering the skills you're looking for. Simply answer these questions:
Is this a solo job where a candidate will work efficiently on their own or will they need to work as part of a team? Yes, everyone is part of a team technically. But this is about how often they need to do this. 100% of the time? 10%?
How will this person spend their day? If 50% of their time is on the phone calling clients, excellent communication skills are a must. Break down our tasks to see which skills are needed to tackle each position best.
What programs must they be proficient in? For those fundamental programs you don't have time to teach, make them a requirement. If Photoshop is a must, be clear in your ad that you will not review any applicant without at least a year or more of Photoshop experience.
Take the time now to uncover the exact skills you'll need and you'll have a nice cheat sheet ready for you when it comes time to review the applicants and interview them.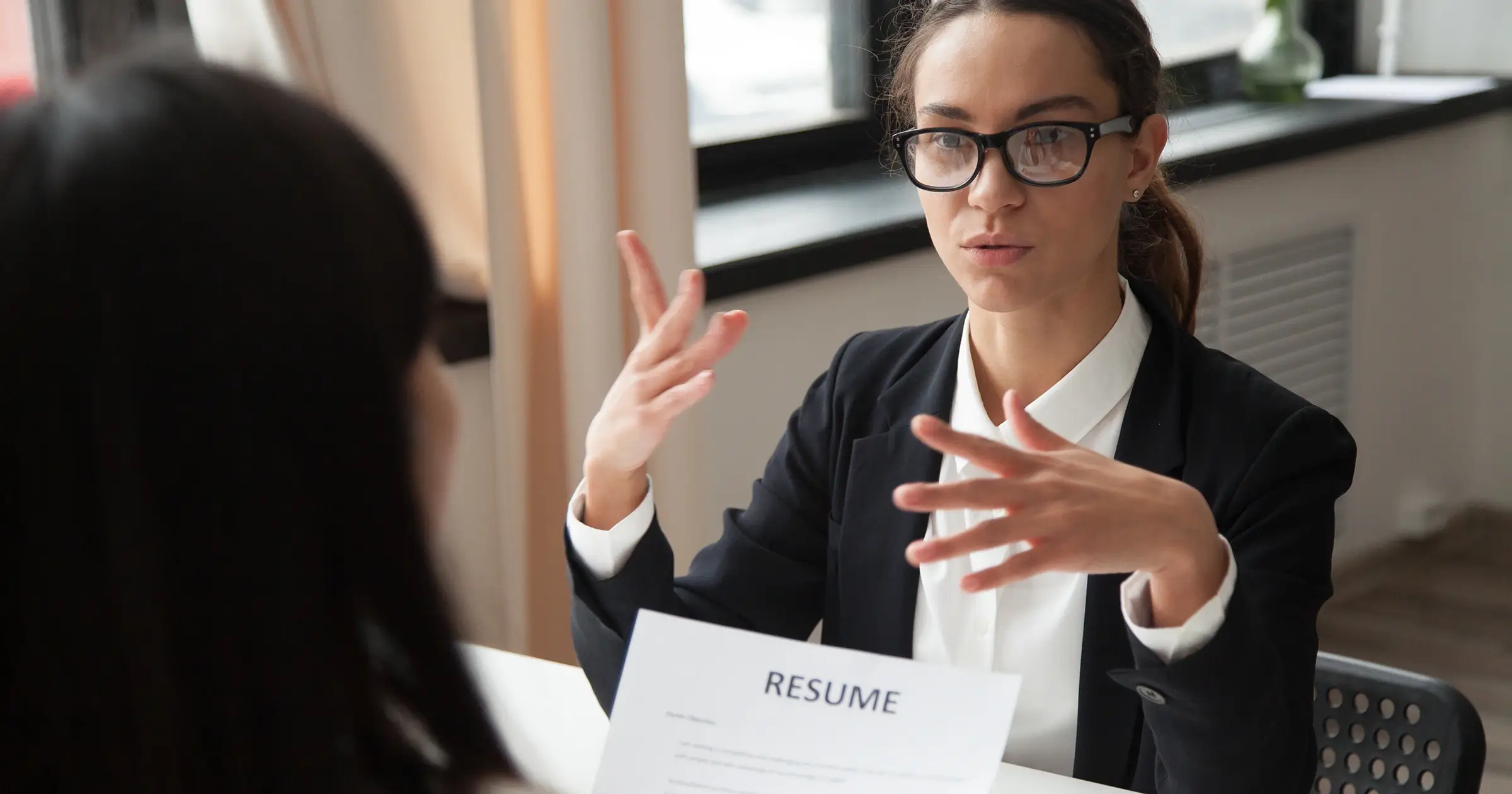 Write these skills down in a Google doc and create a checklist for them. You'll use this checklist in your job description and during your interviews.
Create a Realistic Description (& Weed Out More Applicants)
Another area that's often glossed over—even though it most definitely shouldn't be—is your job description. This is the perfect place to give potential candidates an inside look into the role they're applying for while also helping you weed out those who need not apply.
Spend time creating a description that balances "A Day in the Life of This Job" with the precise skills you're looking for. When it comes to those skills, the more specific you can get, the better. For example: Must be willing to make 100 calls or more per day. Requirements like this will naturally weed candidates out.
Remember, you want to give candidates a realistic description instead of an inflated one. If they get lured in with a lofty job description and the real job isn't as exciting as it was in the ad, your new hire won't last long and you'll be right back to square one, spending even more time on this. Plus, your retention rate will take a hit along the way too.
Include Special Instructions to See Who's Paying Attention
Try this trick: Include special instructions within your description so you'll know right away if your candidate read and followed everything you listed.
My favorite is always when the subject lines must include random words like "panda" before the job description. With this tip, you'll separate candidates before you even have to open their email.
It's also a good idea to make including a cover letter mandatory. It's important for you to see how your potential candidate communicates and it also gives you a glimpse into how much they want your job.
No cover letter? Chances are this candidate is lazy or doesn't follow directions, which are both qualities you don't want in the first place.
An extra short cover letter that looks copied and pasted and thrown together in less than five minutes? Not someone you want on your team.
Your cover letter and special (somewhat sneaky) instructions are two easy ways to weed out those who aren't serious about the job or those who are too lazy to go after it.
Post the Job & Share it on Social Media
The best place to post your ad is always going to be on your website. This is also the cheapest option.
When you post it there, share the link on your social media channels (both personally and professionally) so you can direct candidates to your website to learn more. Your employees should help spread the awareness by sharing it on their walls too.
Sometimes you'll hit the jackpot right away with a good referral.
Sure, this won't be the case for many, but that's okay.
Posting your job ad on places like LinkedIn or industry specific job boards like ProBlogger can really help you find more qualified candidates than general job board aggregators.
Review Submissions for the Following Items
Thanks to your special instructions and mandatory cover letter, start with those serious candidates who followed your requests.
As you review these submissions, identify what stands out (and why) from their cover letter or resume and highlight the skills you think will translate well for this position. By doing this, you'll be able to easily compare the traits each candidate has.
Look for specific keywords, especially those that match the ones you listed on your checklist or job ad.
After you've reviewed a good chunk of submissions, pull out those candidates that had the highest amount of highlights and skills that you need for this position. Compare only this small group of applicants. See how much less overwhelming it is now?
Schedule a casual phone interview with this smaller group before you decide on who you'll bring in for a face-to-face or Skype interview.
Interview Smarter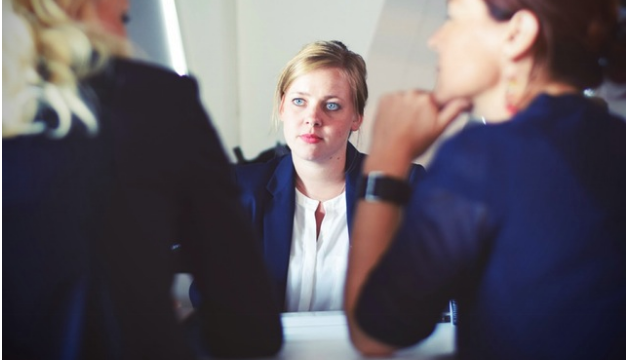 Once you've called your small group of candidates, choose a handful or less to interview further and be sure to have your initial skills checklist handy when you meet them.
General questions such as Where do you see yourself in 5, 10, or 15 years? can be a good starting place, or as a way to break the ice, but they shouldn't be the only questions you ask.
Instead, you need to get more specific with your questions and move away from the traditional.
Some of my favorite questions come from advice in HubSpot:
What's your definition of hard work?
Tell me about a time you screwed up
What is something you'd be happy doing every single day for the rest of your career?
What's the biggest decision you've had to make in the past year? Why was it so big?
These questions help you gauge how your candidate handles decision-making. You can also tell right away if they'd be happy doing the work you're asking them to do, and if they have self-awareness of their mistakes, just to name a few characteristics.
This line of questioning is perfect for uncovering the real candidate sitting in front of you, not the one being presented on paper. By taking these extra steps ahead of time, you'll actually be saving time in the long run while continuing to watch your agency grow.
The key is to take the hiring process seriously by giving it enough attention upfront. Then you'll start to naturally weed out prospects every step of the way. You'll have a new, competent member of your team on board in no time!