SaaS apps to run your design studio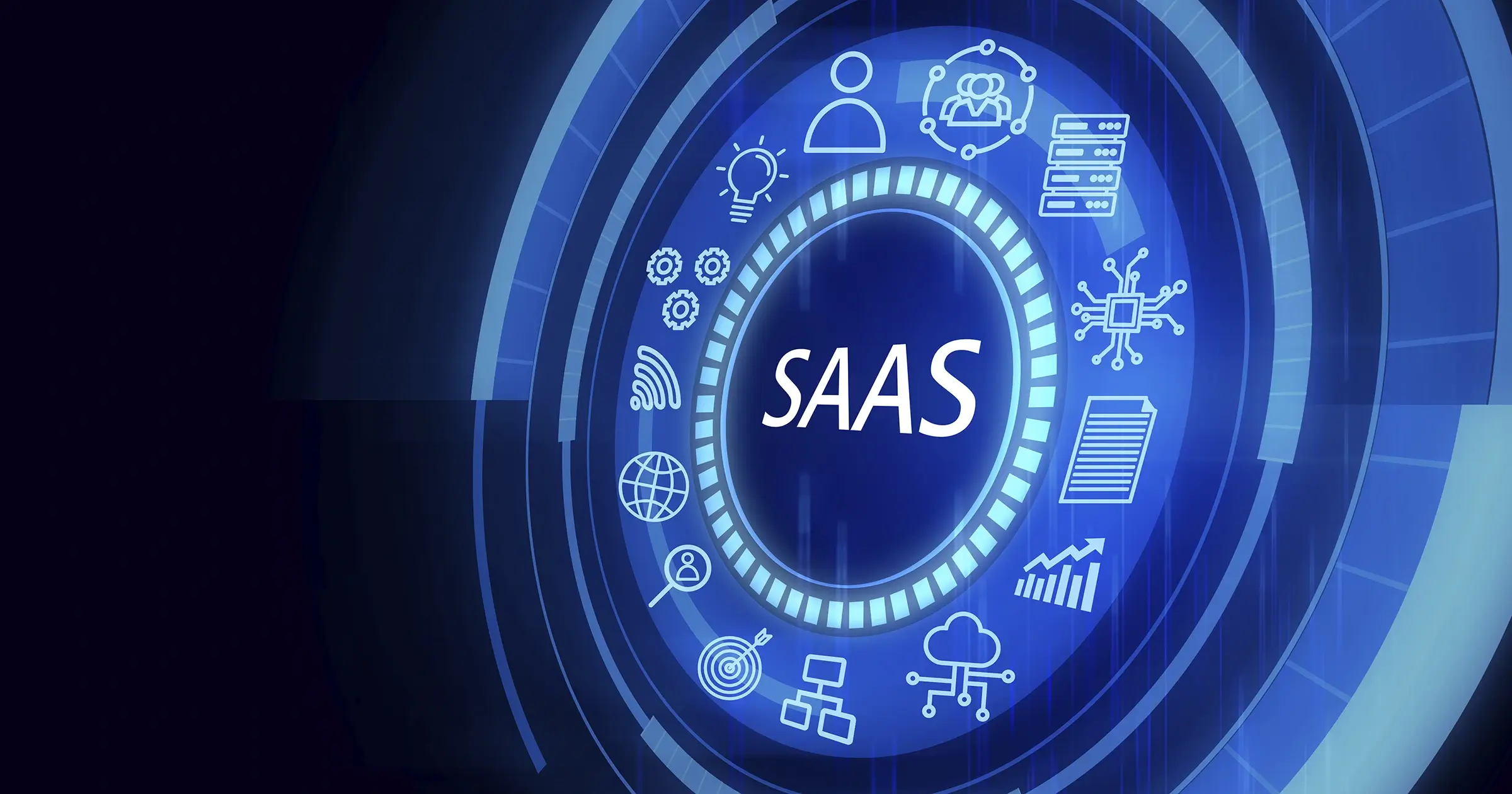 Whether you're a one person show, a design studio of two or an international agency there are always ways to improve your business. Finding more efficient processes to manage a particular task can often be trial and error. I've tried so many software solutions over the years I don't remember half of them.
If you want to run your business efficiently, reduce hours spent on repetitive tasks and claw back billable hours then it's a good idea to find the right software for the job. In most cases software as we knew it has ceased to exist. We increasingly use SaaS apps to help us run our businesses more efficiently…
So if there were a handful of services that could save your studio time and money, what might they be? Lets take a look…
Organisational Services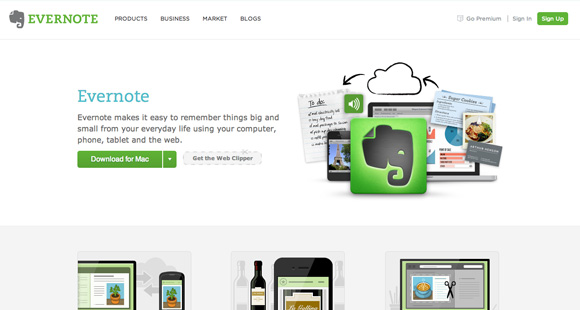 Evernote is the must have organizer. With the ability to capture pretty much anything you could ever want i.e.: Notes, web clips, files, images, lists with deadlines and much more, you'll be hard pressed to ever need more. Best of all, Evernote syncs across across all of your devices.
Plans start at $0.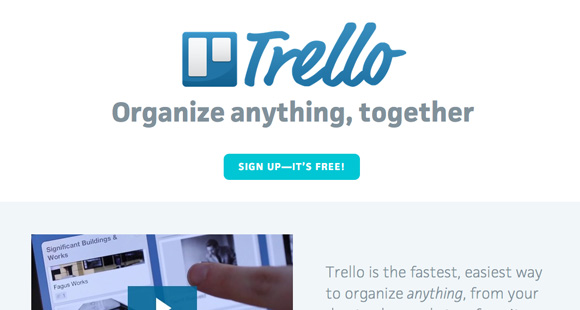 I was in two minds whether to include this in the project management section as it's fast gaining popularity as a simple project management tool. I've opted to keep it in Organisational Services as it's how I most commonly use it (as well as for project management :). Trello's attraction lies in its simplicity. There are few SaaS apps that require a zero learning curve, Trello is one of them. Sign up for an account and you'll find yourself with three boards, To Do, Doing and Done. By dragging items from one board to another you know at a glance where you are with any item. Love it.
Plans start at $0.
Documents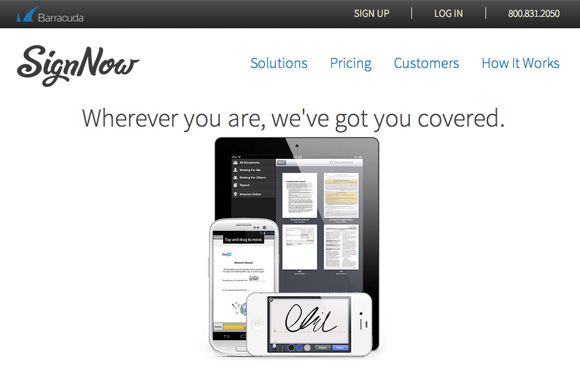 Signnow is an online document signing service. How many times a month do you send out contracts? Or maybe you need to get a co-workers signature on a document before Monday morning. Signnow lets you upload your own documents, add a digital signature and send it through their system for signing. This service has saved me on more than one occasion. Getting someone's John Hancock on an important document no longer needs to involve a scanner.
Plans start at $0.
Project Management
Project management, everyone's pet hate. It would seem there's a project management service out there for every designer on the planet. However finding one that fits your needs can be hard work, but why? Most SaaS apps try to be all things to all people which is a good reason to look for niche apps. Niche apps know who their audience is, in the case of Project Management one such service is: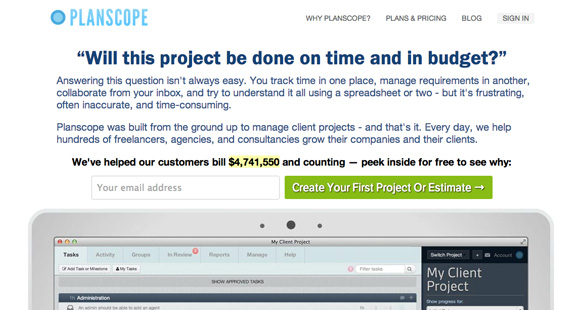 Planscope is a project management service aimed squarely at freelancers, consultants and agencies. It doesn't pretend to cater to the masses, which is why it may well be just the one for you. Built by consultant/entrepreneur Brennan Dunn Planscope doesn't boast a thousand features you'll never use, just the ones you'll actually need to keep your projects on time and on budget.
Plans start at $24 p/m.
Finances
I'll admit it, I suck at managing my finances. I find it hard to keep track of the details, and harder still to predict where my finances will be in the months to come. Enter…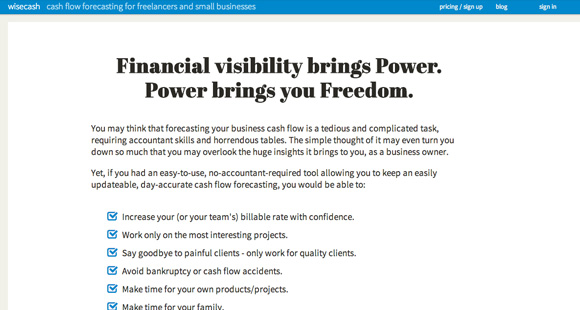 Wisecash will help you plan and track your finances. It can make future projections allowing you to plan your workload more accurately. Wisecash is even smart enough to let you know when you have enough work booked to take that much needed holiday. Who wouldn't want that?
Plans start at $24 p/m.
Client Management
CRM's and sales pipelines are the bane of our industry. If you don't have enough work lined up then it's all for nought, pack up and go home. There seem to be an unending supply of CRM's on the market, but what about one that manages your pipeline too?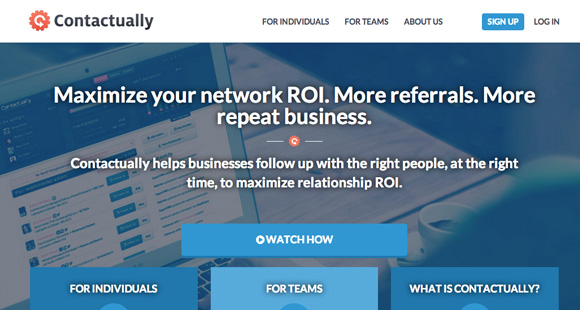 Contactually will do just that. Contactually will let you know when's the right time to follow up with your leads and clients. It will remind you when Client X is due an email and will keep you on top of your client relationships at all times. A real time saver is the template library. When it's time to touch base with a client you can select a prebuilt template, edit at will and hit send. Don't forget, it's far easier to sell to past clients so stay in touch.
Plans start at $19.99.
Client Proposals
Nusii: Beautiful Proposals Simplified
Proposals can eat up a lot of billable time, time that could be spent elsewhere. Writing a convincing proposal can take anywhere from 2 hours to 2 days, so you need to nail it. nusii helps design professionals save precious time when creating and managing client proposals. And if you're not feeling that confident in your proposal skills, there's even a free email course: Win more proposals in only 5 days
Plans start at $29.
Time Tracking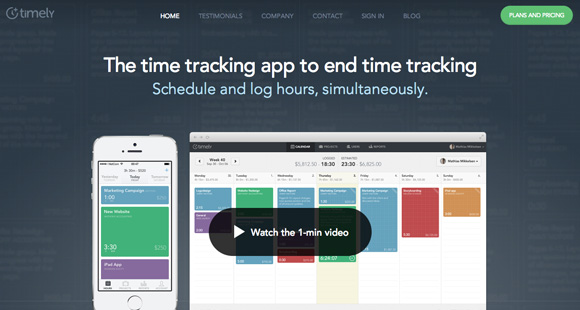 The thing with time tracking is that it's easy to forget. But if you don't know how much time your spending on a task or project, you can't effectively bill for that time. You're guessing. Timely helps you plan for new projects, delegate work to employees and even see who's got too much on their plate. If you manage a small team, who wouldn't want to see which of your employee's has time on their hands?
Plans start at $0.