Using Unconventional Networking to Grow Your Agency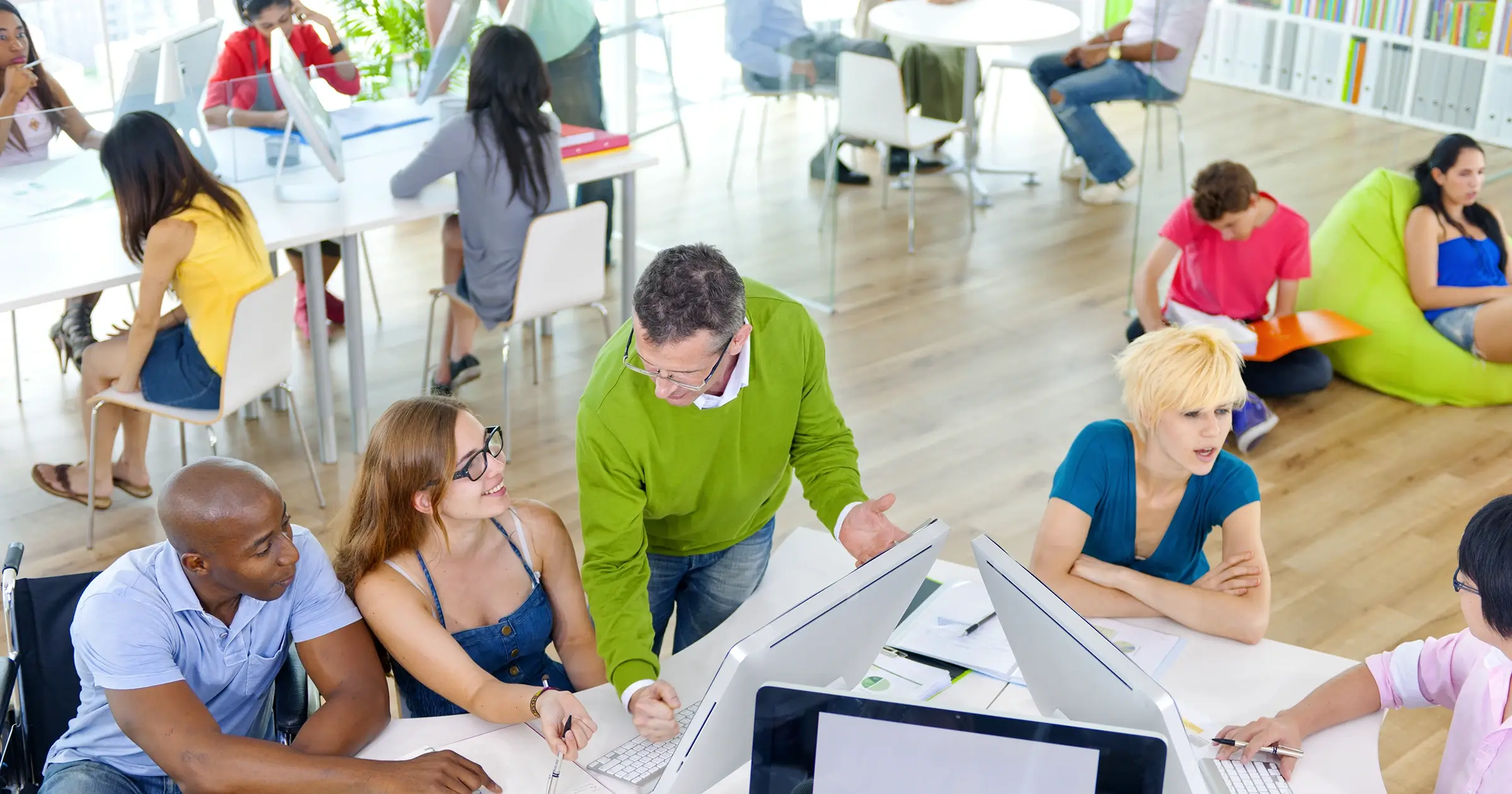 Networking is often an afterthought in business, and it's understandable. To many networking means awkward conversations, but it can be so much more. I f you want to continue to grow as a creative agency, you need to be networking, period.
Networking doesn't have to be lukewarm appetizers and business cards. It can be, dare I say, fun? When looking for unconventional ways to find new clients, think beyond what many consider as networking. There are conferences, meetups, user groups and a whole bunch of other ways to meet people in a low pressure environment.
Low pressure environments are great for introverts who enjoy meeting new people, but often find larger events overwhelming because of the amount of stimuli. With these unique ways to network, you'll be able to find your element and embrace your newfound confidence in the power of networking!
One of my favorite parts of working in a creative industry is how everyone helps each other. Designers connect marketers, and project managers connect developers, and everyone succeeds! Business doesn't have to be a lonely venture.
Networking, once you build the relationship, can bring in new clients and build your business.
A Note on Networking Well
Before we dig into this topic, it's worth mentioning that networking solely to get more clients isn't the way to do it. Build relationships, help others when you can, enjoy opportunities when they present themselves. People will see desperation and those using these groups without giving.
Give first, ask second.
Now, onwards. How does one network without actually networking? It's possible.
Volunteer at conferences
Attend user groups and meetups
Build up your online presence

Share relevant content
Be where your industry is
Be where your target client is

Join your local Chamber of Commerce
Whichever of these methods you choose, remember to dig in and build relationships, and you'll see your city in a new light. It's incredible the number of things that can happen when people work together for a cause or to learn something new!
Remember to dig in and build relationships, and you'll see your city in a new light!
The Guide to Unconventional Networking
Volunteer at Conferences
Picture this: you move to a new city, want to start building up a local clientele, but don't know where to begin. You know there's a community you can get involved in, but how do you connect with the key people? Where do you find the resources? Volunteering.
This has been one of the best things to happen to my career since moving to a new city. I've made crucial connections, found clients, and gotten involved in the incredible tech community here in Nashville.
Every city is different, but I'm guessing there are some conferences in your field that you can get involved in. This is more than just attending! Many conferences have volunteers helping plan the event. By working with a team from various backgrounds and in different niches, you can build relationships with people that can help you find your next client. (If they don't become a client themselves!) Planning a conference is also a great way to push yourself to learn something new. Even if you have event planning experience, you'll still learn new things and be put in new situations.
I'm a marketer with a range of experience, but once I began coordinating with local conferences, I learned so much more and it was an incredibly valuable experience.
By working with a team from various backgrounds and in different niches, you can build relationships with people you may not have otherwise met.
Though I'm in marketing, being the Marketing Coordinator for two different conferences has pushed me in new ways and have given me a chance to work with different teams working towards a common goal. I tend to work alone as a freelancer, so this experience has been invaluable!
Focus on Building Your Online Persona
Building my online persona has single-handedly landed me over $20,000 worth of work in a year and a half from one client. It started slow, $100 here, $80 there, but soon it grew. Yeah, it's important!
It can take some time to find exactly how you want to build your online presence, but the most important thing is to just start. Figure out what outlets you want to be on, and the type of content you want to share. Then finesse it as time goes on and further refine your niche.
Creating a content "mix" is a great way to ensure you're sharing a variety of content that's relevant to your audience. For example, you can share 60% your own work, 30% curated content, and 10% personal "slice-of-life" moments. Your own work can be recently completed products, a new blog posts, or when you're featured on a website or in a publication.
Networking with Curated Content
Curated content is sharing relevant content that's been created by others. If "internet karma" is a thing, this is what will help you build it. Curating content sounds like a lot of work, and it can take some time in the beginning while you're getting your system in place, but it's worth it. There are a few tools to help you find better content in less time.
RSS feeds
Relevant Industry Hashtags
Your own Twitter feed
RSS Feeds to Curate Content
RSS feeds, when done right, can be a nearly effortless way to find content to curate. Short for " Really Simple Syndication" (Yes, I thought that was a joke at first too, but it's legit.), it's a way to always receive up o date information from the websites you subscribe to.
Setting up RSS feeds to curate content can take some time up front, but once setup is complete, you'll be receiving content from the websites you choose without doing anything. You'll first need a service like Google Reader, then an RSS extension for your favorite browser. Then when you visit a website with a feed set up, you'll see an icon that let's you easily subscribe.
Let's take a look at an example: Web design. You want to share more web design content on Twitter, so you find websites dedicated to that very subject. These could be agency blogs, online news sources, or anything else that has the content you want to share. Once you subscribe to these feeds, they'll be in your reader and ready for you to schedule out over the coming days or weeks.
Relevant Industry Hashtags
Chances are, there are some hashtags that your industry has latched onto. Whether it's in the bevy of hashtags you see in Instagram comments or in the one or two on Twitter, look through other relevant accounts and see what hashtags they're using.
For example, in marketing, there are the obvious ones like #digitalmarketing, #socialmedia, and #marketing. But there are also a few abbreviated hashtags that industry leaders are using that may not be as obvious. These can be harder to find if you're not looking for them, but they open up a wealth of information.
To share within your niche, you need to look for these types of hashtags: #contentmarketing, #blogtips, #contentmarketingtips, and others. That last one may reap some good rewards search-wise, but it's also long and will take up your precious characters. Unless Twitter expands their character count further, longer hashtags may not be as popular. It's a balancing act!
When curating content, look at other industry accounts to find relevant hashtags.
You should also research certain hashtags. Ones like #writing and #infographic aren't very specific, and can waste precious characters on Twitter or share your content with the wrong audience. #Writing may be used by a number of genres and could drown out your own tweets, while #infographic is solid throughout industries that are using infographics.
This isn't necessarily a bad thing, but when you want to be efficient in finding and sharing the best content, smart hashtag (and therefore keyword) use is important.
Tools to Better Use Industry Hashtags
But how does one better curate content using hashtags? I used to just do a typical search through Twitter or Instagram, until a friend told me about Tagboard. Tagboard is a wonderful (and free!) little tool that combs through social networks and finds posts containing the hashtag in question.
As an example, a client of mine is in education technology, which often uses the #edtech hashtag. When looking for content to curate for her page, I'll use Tagboard and search for "edtech". This gives me a chance to see what others are sharing, trending topics, and accounts to watch that are doing it well.
Even though this is a really useful and time saving tool, it isn't completely fool proof. Why? Due to how other users use the hashtag, you'll often find content that won't work for curation. Whether due to self-promotion or misuse of the hashtag, you'll need to filter it out. This is a minor issue though…
Your Own Twitter Feed
If you're following the right people, your own Twitter feed is a great place to find relevant, share-worthy content. You can either share right away when you see the tweet, or you can use the Buffer or Hootsuite extension to schedule for later.
There's often no harm in retweeting someone without scheduling it, unless you end up retweeting twelve tweets in a row. Let's not irritate your followers, shall we? This is especially valuable for time-sensitive tweets.
Your Twitter feed is a great place to start finding relevant content to curate.
This could be anything from a major buyout that just hit the news to a recent change to an algorithm that will mix up your social media marketing. (Cough, Facebook, cough) Keep it in your niche and consider what your niche followers will want to hear.
I also use Pocket and Zapier to help curate the content I see in my Twitter feed. When I favorite a tweet, it will go into my Pocket account, giving me the chance to review it and share later. Now, this method isn't food proof, because I'll favorite things I don't want to share and they'll still get added to the Pocket queue, but it's better than nothing.
It's a great way to minimize the effort in curating on the front end. (Though you'll still need to do the work later!) If I'm scrolling through Twitter while waiting in line (don't judge, you do this too) or before an appointment, I often don't want to take the time to save the link and schedule it right then from the Buffer app.
This way, I'll still be saving the content I want to share later while efficiently handling it in the moment when I'm short on time. The beauty of scheduling and sharing content on social media is the wide range of tools available. This means you have the chance to experiment and find what works for you.
Use Your LinkedIn Profile
As an extension of the last point, take some time to build up your LinkedIn profile. Yes, it can be useful! Even if it isn't a page you visit every day like Twitter or Facebook, people will head to your LinkedIn profile to see what you've done.
If someone has an empty LinkedIn profile, it's harder to get a grasp of what they do. This is especially important if you're a marketing agency. I'm a big proponent of only doing what you can handle when it comes to being on multiple social networks, but when it comes to being on LinkedIn, it's important to be visible on the platform even if you don't have time to publish updates regularly.
It's important to be visible on social networks.
If you do choose to publish updates, though, it gives you a purely professional outlet, as opposed to Twitter, Instagram, and Facebook. This may sound boring, but it can be used as some not-so-subtle bragging. Now don't be obnoxious, but if your team has done a killer job on a recent app launch or PR campaign, share it!
It can be as simple as, "I'm proud of our team for our recent app launch on behalf of our client, Company X! They did a great job," with a link to your website, a press release, or the product. (As a rule of thumb, always confirm you can share updates like this before doing so.)
LinkedIn is also helpful for making connections with those you meet at events or conferences. It's often hard to remember everyone you meet, even if you exchange business cards, but connecting on LinkedIn gives you another chance to check them out and remember who they are.
One entrepreneur I know pulls up the LinkedIn app while talking to someone new and adds them right then and there, which means he's able to contact them when needed without worrying about remembering a business card.
Dig Into User Groups and Meetups
There's a meetup for just about anything you could think of, from specific software to project management to board games. This is a chance to not only meet new people that can lead to clients, but learn more about a topic or program.
There's certainly a benefit to getting involved in your niche's user group or meetup, but you're more likely to find new clients through bordering events. These groups typically meet once a month, giving you a chance to get involved in two or three without adding a significant time burden.
Engage in the conversation, soak in as much information as possible,and help others as often as you can. If you can make a connection or contract someone for an upcoming project of your own, do it!
I spent around a year networking in a number of ways when I first moved to Nashville, and began receiving a number of opportunities without "trying". When someone was looking for a writer or social media manager, they came to me, or sent others to me. I didn't waltz in, demand attention, and boast about how I could help their marketing strategies. I got to know them, volunteered when offered the chance, and built relationships that have since shown an ROI.
I don't say this to brag, but to give a practical example. Build the relationship, then people will trust you to give you work.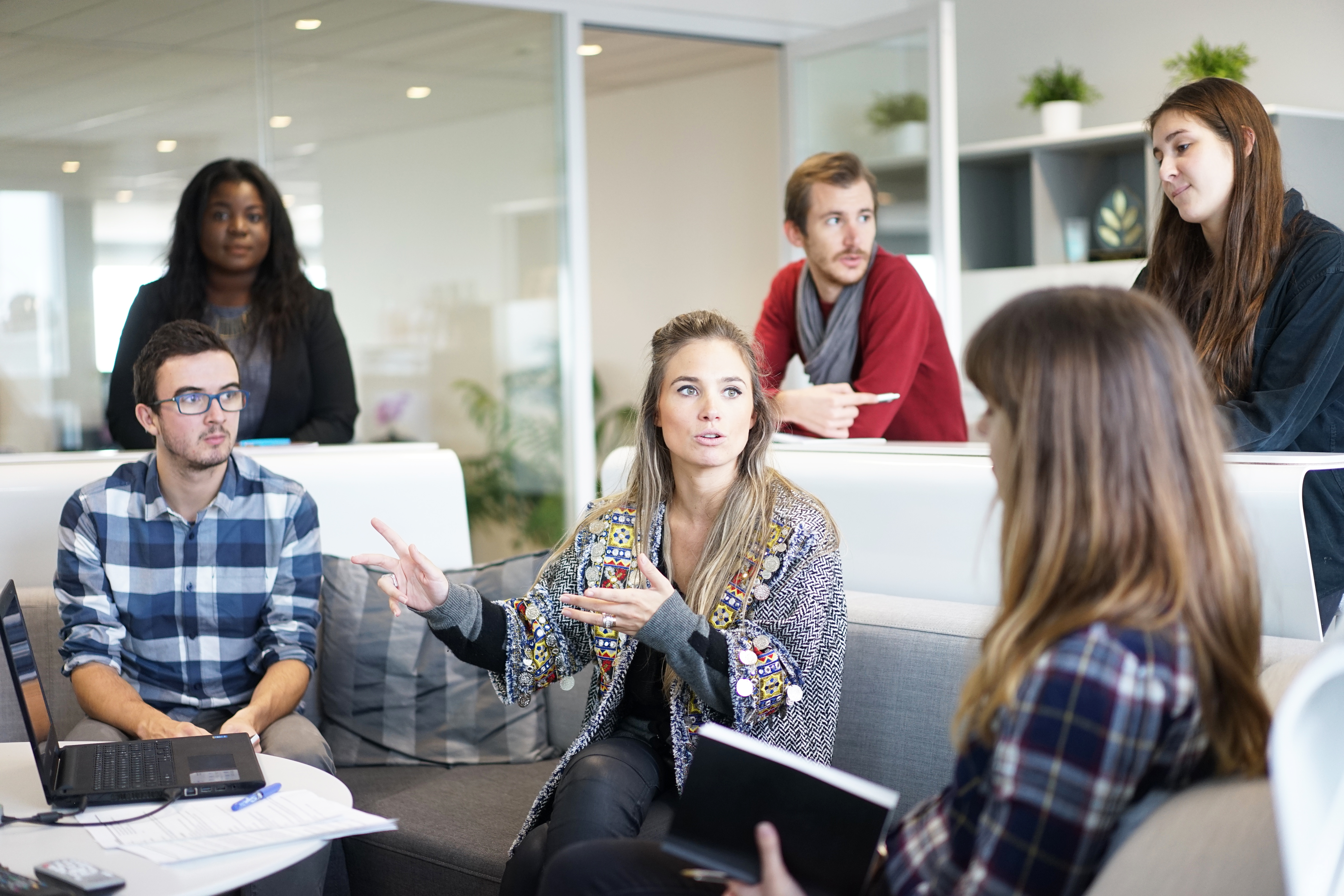 Finding User Groups and Meetups
It can be a challenge to find user groups and meetups, especially if you just moved to town. With a few key websites, however, you'll be able to find something you'll be interested in. One of the best (and easiest) is Eventbrite. Eventbrite is a service that provides a platform to those hosting events and a way to easily buy tickets for those attending.
They're active in a number of countries across the world, and have categories to search through. There are general business events or industry specific choices, giving you a chance to explore your options before settling into one or two. (Or more!)
Facebook is also a great option to find local meetups. Click on "Events" on the left-hand side of the homepage, and scroll below any events you're attending or have been invited to. You'll see a spot to peruse events in your area, as well as suggested events based on your likes and page views. Stalkerish? Maybe, but if it helps bring you a client it's worth it!
Join Your Local Chamber of Commerce
Joining your Chamber of Commerce not only gives you credibility, but it also creates connections with other business owners. These business owners can be potential clients or put you in contact with other business owners, giving you a chance to grow, all from joining one organization.
The upfront membership fee can seems expensive, but think about it in terms of ROI. Invest in a year-long membership, and if you get even two decent contracts out of it, you'll get a return on that investment.
With this, you get out what you put in. So in order to see a return on your time investment, you need to show up to meetings, interact with others and take advantage of the resources you're given. Invest the time and money into it each month, and chances are you'll make the connections you need to build your business.
This isn't a magical solution to networking your way to more clients, but if you're ready for the work and appreciate the added credibility, then this can be a great way to gain clients. And if you don't have a Chamber of Commerce in your area, there are likely to be other business organizations offering the same resources and opportunities.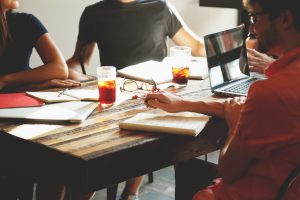 Embrace Traditional Networking
And lastly, don't discount traditional networking. Wait, what? Yep, I titled this "Using Unconventional Networking to Grow Your Agency" but I'm going to talk a bit about traditional networking. As an introvert, I can definitely relate to the eyeroll and shrug you may have just done, but it's important.
There are the less formal "show up and drink" type of events, or the very structured membership-based events. I generally prefer the informal events because they're less structured, but find what works for you and your agency. These events are often also on Eventbrite or Facebook like the user groups I mentioned previously, and most are free.
These informal events are low-pressure, no talking in front of others, and give you a chance to come and go as you please.
The membership networking events can be incredibly beneficial to your company's success, but are often time **and labor-intensive**. Organizations like BNI have weekly meetings and ask that you attend each one, and have a set agenda. This includes introductions, business matters, your weekly "ask", and a presentation from one of the members.
This isn't the flexibility that other networking events may offer, but it gives you a chance to meet many other business owners and decision-makers at companies. Each chapter has a limited number of spaces per industry, which means you won't be competing with similar companies. It mimics the exposure and commitment that a Chamber of Commerce offers.
Whichever you choose, commit to it for three to six months to see if it's helping. Again, commit to building relationships and not sucking business out of people.
Creating Your Networking "Mix"
You have an agency to run, but you'll only be able to run that agency if you have clients coming in, which means you need to create your networking "mix". Similar to building an online presence, you likely won't have time for every one of these pieces each week or month, so it's important to find what works for you.
For example, you could attend two user groups each month that meet on different weeks, this way you'll be heading to four networking events each month. You could also try one event each week, which even with other life commitments can be doable.
Another path is to join the Chamber of Commerce in your area and your local BNI chapter, and focus your time and resources on those. There's a large potential ROI here, giving you a great space to find new clients. Then, attend one meetup a month outside of those groups.
Whichever way you choose to network, it's possible to make networking work for you and your agency.
I hope that by this point I've convinced you of both the importance of networking and the chance to go beyond traditional networking to find clients. This is not only important for your agency, but also for your personal growth. If you ever need a new job, because of a move or company change, your virtual Rolodex of connections will help you grow.
And if I haven't convinced you by this point, what am I missing? How can we further help you grow your agency?