Why Your Agency Should Be Using a Sales Script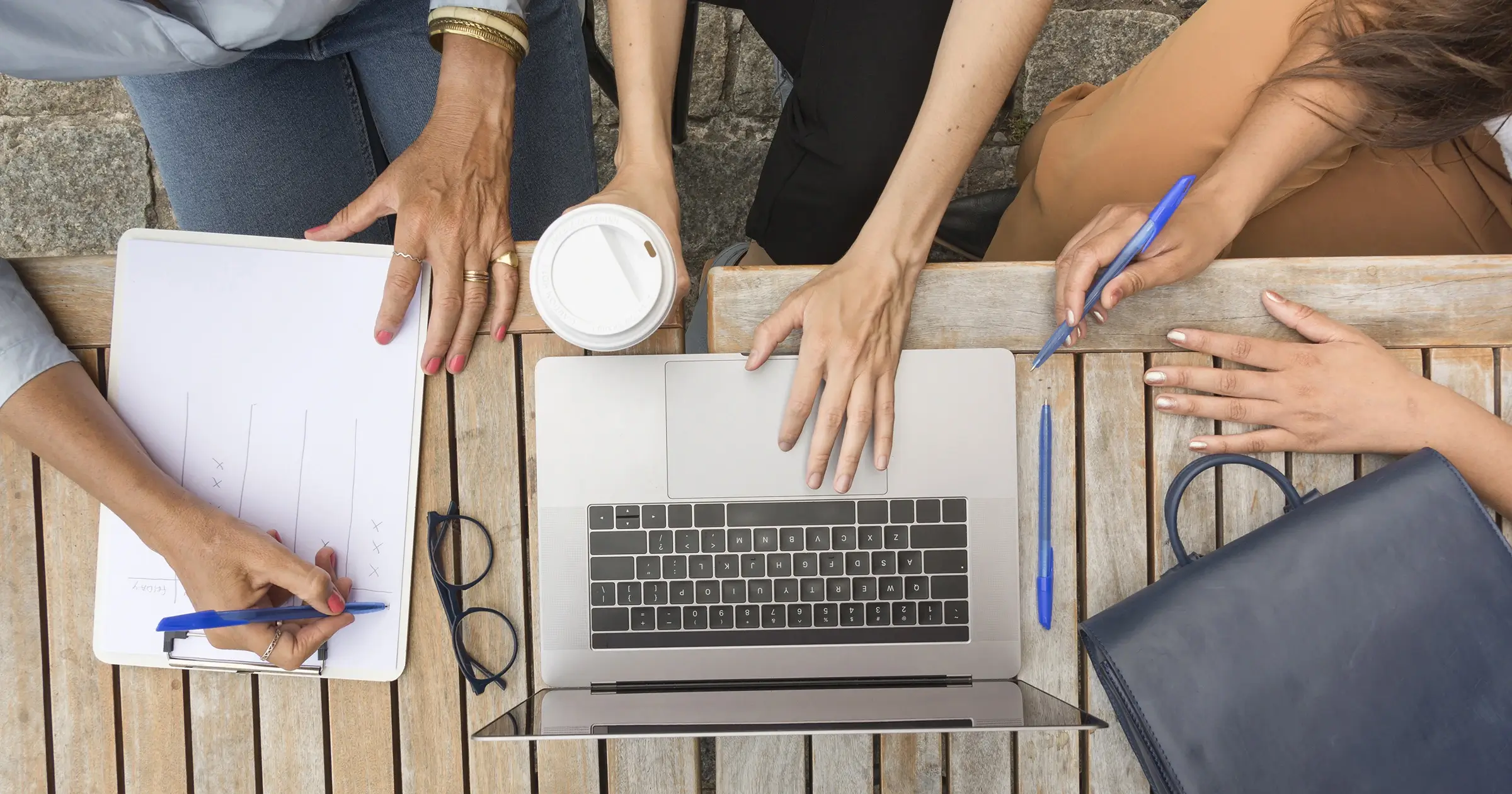 There's a crucial piece to your agency that you may be overlooking, and it's within your sales team. Do you know if your team is selling the same specific information for your services? Explaining the right product specs? As your sales team begins to grow, it's important to create a system to ensure the right information is being used, and it doesn't need to be complicated.
We're talking about the sales script. A pretty self-explanatory document, the sales script will help unify your team, ensures the team knows the right information to share, helps guide new team members, and more.
A Sales Script Unifies Your Sales Team
Using a sales script unifies your sales team. It ensures each member is working off the same information, which is important when closing deals. If one member is sharing that you don't design X, but you recently started offering that as a service, you're losing potential business.
Creating a sales script may sound very constricting, and it can be if done poorly. But with some careful planning, it can balance oversight with autonomy and create a stronger team. One way to do this is to involve your team. Ask each member of your sales team how they interview their clients and what their go to questions are.
With careful planning, a sales script can balance oversight with autonomy.
By creating this aggregate type of document, your sales team can learn from each other, which can create stronger individuals. If your team needs guidance don't forget we've prepared a comprehensive guide on how to do client interviews.
A Sales Script Casts the Same Company Vision
Does your sales team know the company vision and where its positioned to go in the future? While this may not seem like information they need to close a sale, it can help them target the right companies. If you've been working within one industry, but are looking to grow in another, sharing this vision with your sales team can give them guidance as they prospect clients.
An important piece of this is when you're onboarding new sales team members. They may know what your agency does and your ideal client, but they should also know where the leadership team sees the company in the next three to five years.
If this is a new change, it may be time for a meeting. Meetings can often be a time suck in business, but this is a time when it's important to involve everyone. Keep it short, and focus on how it will specifically affect the sales team.
A Sales Script Ensures Everyone Knows Your Core Services
It may sound obvious, but it's important. We love our sales teams, but it's crucial to emphasize just what they can and can't say. Some overeager team members may jump to say "yes" to tasks that aren't your niche. A sales person for your digital-only firm shouldn't be offering billboard services, unless you have an agency you contract out to.
This includes core services, a la carte options, and services that aren't necessarily your niche but you can contract out. Your sales script will offer bullet points for each service and the specifics of each.
This is where sales team education comes in, as well. Each time you expand your services, it's important to ensure your team is aware of the changes.
A Sales Script Helps Acquire All Necessary Information
In order to serve our clients to the best of our ability, we need to know information about clients, their workflow, and their objectives. Creating a sales script means you have a chance to make sure each member of your sales team will ask the right questions to get the right information in order to learn about the company, create a proposal, and serve them once the contract is signed.
These questions include:
Who is your target audience?
What's the problem they're trying to solve?
Does your target audience differ from whom you're currently reaching?
What's the primary message you want to convey?
What are the key reasons why customers choose your company?
Who do you consider your primary competitors?
What differentiates you from your competitors?
You'll also want to ask some technical questions, like:
Do you currently have digital assets like photography, design, videos, and blogs?
Do you have access to these digital assets?
Do you have administrator access to your social profiles, website CMS, etc?
When are you looking to get started?
In order to serve our clients better, we need to know about clients, their workflow, and their objectives.
A Sales ScriptProvides Agency-Approved Answers
Sales meetings will often include tough questions, and a sales script is your chance to provide an agency-approved answer to some of these tough but predictable questions. Some common questions are cost, why they should hire you, and if you guarantee your work.
By providing your sales team with these talking points, they can feel empowered to talk with the prospective client about these questions. Specific wording isn't always necessary, but the general idea can help minimize the potential for lost sales from a poor response.
A Sales ScriptProvide a Guide for New Salespeople
When you onboard new hires, even if they have significant sales experience, a sales script ensures they are on track with your brand, message, and vision. During their onboarding process, have another member of your sales team talk through the script with them.
Role-playing is a great way to give practical experience before their first meeting, and can also act as a refresher for the team. From the easy questions to the more difficult ones, helping your new hires with each service you offer can create a powerful, unified sales team.
A Sales Script Offers Closing Line Examples
Most sales people will have a go-to closing line for different situations, but your sales script can offer a few, as well. Every brand should have a strong voice, and a script in your chance to embody that voice even more.
It's smart to provide a few different options in your sales script for the different situations your team may be in. The consultative approach includes closing lines like, "Do you have all the information to get started," or "Do you believe that our marketing plan will benefit your business?"
The assumptive line is the line when you're confident you'll close the sale, and it's the time to reflect what specifics were covered, and your company's voice and vision. An example of this is, "To recap, you'd like to do X, Y, and Z. I'll send over a proposal today so we can get started as soon as possible!"
Another potential closing line, a personal favorite because it forces me out of my comfort zone and it shows where there could be gaps in my approach is the reverse close: "Are there any reasons as to why you wouldn't get started with us?"
Every brand should have a strong voice, and a script is your chance to embody that voice even further.
Offering these examples can help guide your newer members and give experienced members of your team some ways to possibly improve their pitch.
One important thing to note:
Sales scripts can take on many forms, and it will get to a point where your team is sufficiently trained to not the script physically in front of them. At that point, you can trust they know what they need notes for and what they have memorized.
Personally, I have questions that I know I'll remember so I'll scribble quick one or two word notes for those. Then for those questions that I tend to forget or that I've recently added, I'll write out a more thought-out response to ensure I have all the necessary information to ask the best questions.
As your agency grows, it can be hard to give autonomy while maintaining quality, but with the right team and a select few tools, it's definitely possible. Creating a sales script will help keep your sales team on track while giving them the freedom to get creative with how they relay information, which will lead to more deals closed and a growing agency.