How to Generate Leads and Prospects for Your Business [Case Study]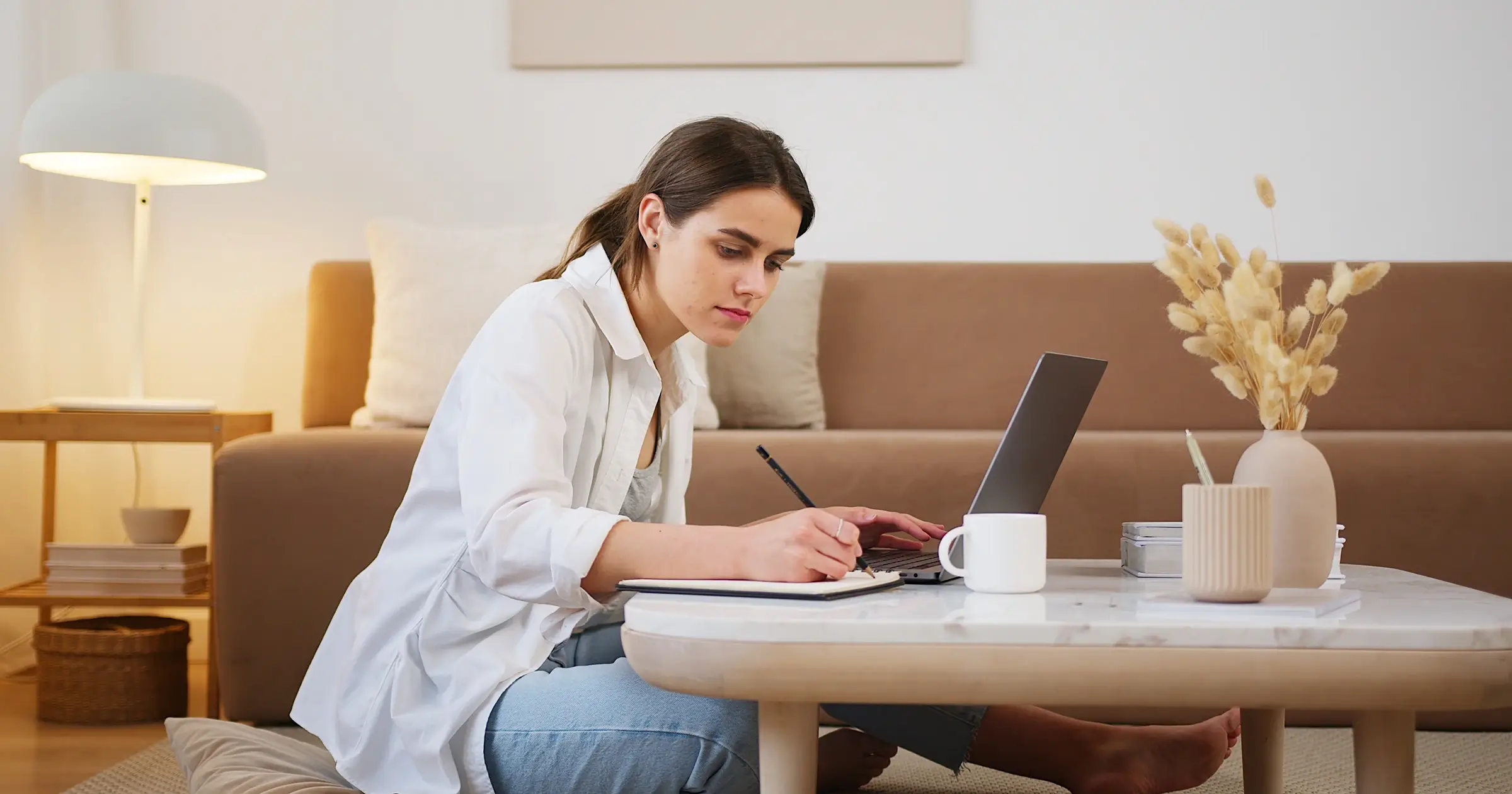 Ups and downs.
Good months… followed by bad months.
Feast or famine.
Sound familiar?
Running a consulting or freelancing business can be stressful. Some months, your numbers look great. Other months, projects are slow and you're getting nervous about paying your bills.
As freelancers ourselves, we've been there:
Earlier this year — before I knew how to generate leads — I lost all three of my marketing clients in one month. Two of my clients had babies, and the third ran into operations issues with their business. Ouch
Our founder, Nathan, suffered at the hands of the dreaded famine syndrome for years as a freelancer. Paying the bills when you have a small family can be very stressful during these times
Michael, our co-founder, struggled to pay his rent for almost a year when he was switching between freelance gigs. To make matters more difficult, his girlfriend was pregnant. Tough break
Here's the truth: Whether you freelance, run a creative agency, or work for a small business, finding consistent leads and steady work can be a challenge.
In fact, when we asked Nusii customers their biggest frustration in business, the overwhelming answer was difficulty finding leads and prospects:
"My biggest frustration in business is finding consistent leads"

"Not enough prospects!"

"I love what I do but I'm going through perhaps the lengthiest slow period I have in quite some time and need new projects & better clients. Kind of at a low point at the moment."
We hear you loud and clear.
Finding consistent leads for your business can be the difference between growing a successful business… and crashing and burning . Sales lead generation techniques are critically important to keep your business afloat.
Now, time for the good news. Our team at Nusii has YEARS of combined experience getting consistent leads, finding prospects, and generating business.
From cold calling to networking, we've tried almost every strategy, trick, and tactic to find leads, get prospects, and grow businesses.
Today, we want to show you what sales lead generation techniques work. This way, you can spend less time trying to find leads and prospects for your business — and more time making money.
Here are nine proven strategies to find consistent leads and prospects.
Cold Emailing
"Never cold email. Always get an introduction," says conventional wisdom.
There's some truth to leveraging your connections when you can — but cold emailing has gotten a bad rap. People avoid cold emailing like the plague, but when done correctly cold emailing leads to great results.
In fact, a few months ago I received a multi-thousand dollar consulting project strictly because of a cold email.
Here's the exact cold email I sent, resulting in $2,000+ of income:
Only a day later, I heard back from Evan, the founder of the company.
How was I able to get a response from the CEO of a growing startup?
How did I push to the top of Evan's inbox… even though he receives hundreds of emails every day?
What strategies did I use to snag a multi-thousand dollar contract with just one, simple email?
If I can have success cold emailing, so can you. Here are 3 cold email strategies to help you stand out, get responses, and land projects.
Step #1: How to separate yourself from other emailers (and stand out)
Whenever I send a cold email to a target company or client, I do everything I can to separate myself.
For example, when I emailed Evan above, I linked to a four-page Google Doc with suggestions for his business:
"Over the past few weeks I've spent 10+ hours putting together 3 ideas on how you could improve your marketing."
Compare my opening to how most people send cold email: "Hi Jim, I really think I can help your business with marketing. I see a few things you're doing wrong. What's your schedule like for a call this week?"
Wrong, wrong, wrong.
When you email a busy person, you have to stand out.
One of the best ways to stand out is spending 3-10 hours researching a company's website, signing up for emails, and looking for improvement opportunities.
Within a few days, you should be able to identify at least three opportunities to improve your target's business.
For Evan's company, the growth opportunities I identified were…
Sending a welcome email to increase engagement
Add opt-ins to the site to increase email sign-ups
Improving email subject lines
The best part is, none of these ideas are groundbreaking!
Most marketers have heard of these ideas, and that's totally OK. Even when recommendations are simple, they work if they're highly targeted. This is why doing research is important.
If you need inspiration on what to include in your own recommendation doc for a prospect, take a look below. This is what I had in my Google Doc as my first suggestion for Evan's company.
To push my email to "A+" level, I like to record a short video intro and explanation of my ideas using a screen sharing tool like Loom.
A video gives a personal touch and builds a connection with the person I'm emailing.
Step #2: Find your target's email address in just 10 minutes
Putting together a four-page doc of highly-targeted suggestions is great… until you realize you can't find your target's email address. Ouch.
Thankfully, there are dozens of tools on the web to help you locate your target's email address. I've experimented with many of them, and here are three of my favorites:
Company website. It sounds simple, but before you start messing with third-party tools, check the company's "About" or "History" pages.
Many people, including C-level executives, will list their email. Especially if you're looking at a smaller company.
LinkedIn. Here's a LinkedIn trick: If you're trying to see a 3rd connection's full profile, but run into restrictions, search their name and company, plus the keyword "LinkedIn", in an Incognito window.
For example, Googling "nathan nusii linkedin" shows the profile of Nathan, the founder of Nusii, as the first two links.
After you find your prospect, you can click through to their profile.
Typically, I check three places on my target's LinkedIn profile for contact info:
Intro and bio. Is there an email address?
Current job. In the description of their work, do they include an email address?
Personal website. Do they list any personal websites, which may have their email listed or a contact form to reach-out?
Hunter.io. By far my favorite email search tool is Hunter because you can search for your prospect or lead's email address by domain. Plus, get a "confidence score" on how likely an email address is to be valid — or to bounce.
I also like using Hunter's Email Verifier tool, which lets me guess the email address and then verify the likelihood if it's legit.
In my experience, Hunter is a great backup plan when I can't find an email address anywhere else.
And if I'm still struggling to find an email address, I have two more options:
@ mention the person on Twitter. An example tweet: "@nusiiapp, just put together list of 3 ideas to grow your biz. What's best email to reach you?"
Send an email to general support address, asking to be forwarded directly to your point of contact
With the tips above, you should find any email address you need.
Step #3: Tips to send an incredible email which gets immediately opened
When you cold email someone, you're fighting against hundreds of other emails for the person's attention.
But here's the good news: 99% of cold emails are terrible. With a few small tweaks, you'll separate yourself and increase your chances of getting a response.
Here's an exact word-for-word script you can use to turn prospects into paying customers of your business:
Subject: Excited

Hi [NAME]!

My name is [YOUR NAME], and I'm a huge fan of you guys.

Over the past few weeks I've spent [X TIME] hours putting together [# OF IDEAS] ideas on how you could improve your [AREA OF WEAKNESS]. I'd be excited to talk about how I can help.

By the way, I never make cold pitches like this. Typically clients like [PAST CLIENT] come directly to me and ask for help. But, I saw a great opportunity to help [YOUR TARGET COMPANY] with [RESULT].
Have a great day,

-[YOUR NAME]
Let's take a look at why this works:
Hi [NAME]!

My name is [YOUR NAME], and I'm a huge fan of you guys. Right off the bat, you're sharing excitement about the brand. This separates your email from all the boring cookie-cutter emails they receive.

Over the past few weeks I've spent [X TIME] hours putting together [# OF IDEAS] ideas on how you could improve your [AREA OF WEAKNESS]. I'd be excited to talk to you about how I can help. Time spent is a powerful indicator: It shows you actually spent time to study their business.

By the way, I never make cold pitches like this. Typically clients like [PAST CLIENT] come directly to me and ask for help. But, I saw a great opportunity to help [YOUR TARGET COMPANY] with [RESULT]. Wow! You never make pitches like this? This makes your prospect feel special. Plus, social validation of a past client shows you have experience.

Have a great day,

-[YOUR NAME]
Your email doesn't have to be exactly like the example above. But, there are a few key elements you'll want in every cold email:
Personalization. One of the best ways to separate your email from the masses is showing excitement for the brand. Did your prospect write a blog post you enjoyed? Is there something about the mission which resonates with you?
Specific ways you can help. It's important to send 1-3 specific recommendations to a prospect because they see your expertise and how you can help. Plus, the prospect gets an understanding of where their business is making mistakes.
Don't make a hard pitch! When others zig, you zag. 99% of cold emails end with a variation of "are you free for a call this week?" For someone you don't know you, this can seem aggressive or desperate. Instead, share your value, send the email, and sit back and wait. If you don't hear back, you can follow-up 1-2 times, but don't be pushy.
Once you land a chat with your prospect or lead, building a relationship is important.
Friends of Friends
Cold emailing can lead to results, but it's also time-consuming and scary for many consultants and freelancers. Most people want to know how to generate leads without cold calling.
Here's the good news: There are strategies to generate leads without sending a cold email. One of my favorite ways is using an existing network.
Networking is one of the most effective ways to get free leads and prospects for your business. But, most entrepreneurs and businesses network completely wrong.
Here's the incorrect way most business owners network:
Blast email all their friends. "Hi everyone. I'm helping small businesses create websites. If you know of anyone who needs help, please email me ASAP!"
Sit back and wait for their friends to respond to their blast message
In the rare case a friend does pass along someone, the business owner sends a broad message to the person who needs help: "Great to meet you! I'd love to help with your marketing. Time for a call this week?"
Don't be the "mass email" guy who sent me, and 51 others, this generic message on LinkedIn.
If you network like this, you'll fail more than you would with an effective cold email.
Instead, the key to networking is sending highly targeted messages to your friends.
Step #1: Find the perfect people to meet via LinkedIn
Using LinkedIn's advanced search, you can get ultra-granular when searching leads and prospects.
For example, search the keyword "founder" and specify only 2nd connections. You'll likely see dozens of results. These 2nd connections are connected with your 1st connections, which makes an intro easier.
You can also specify industries, locations, or companies to make your search even easier.
Focusing on a specific person will make a pitch more compelling — and increases likelihood leads will turn into paying customers or clients.
Here are some of my favorite ways to target potential prospects and leads:
2nd connections only. This way, I know I can get an intro (vs. a 3rd connection which I'll have to cold email)
Use the keyword "founder" or "CEO". When I'm talking to the person in charge, I know there's a lot less red tape to cut through
Specifying the current or past company, plus the industry. Are you looking to help your dream company? Does your business only help companies in a specific industry? Use current companies, past companies, or industries fields
Step #2: Create a winning pitch (and get disproportionate results)
Once you find your target prospect, the key is to separate yourself from the other emails your prospect receives.
Spend a few hour researching your prospect's site. Identify where you can help:
If you're a designer, what UI / UX areas of their site are weak?
If you're a social media agency, what mistakes are they making with their Twitter?
If you're a developer, what code issues do you notice on their site? Are there pagespeed issues? Problems with the technology stack they're using?
After you've identified 1-3 key weaknesses, you can put together a Google Doc, PDF, or Nusii proposal with your suggestions.
Here's one of the exact recommendations I shared with a prospect to land a multi-thousand dollar freelance project.
Keep in mind: The recommendations can be short. The most important part is the recommendations are directly applicable to your prospect's business.
In the example above, which resulted in thousands in income, the pitch document was only four pages.
Step #3: Write a great email and get a response from your prospect
There are two options for sending an email to a friend of a friend:
Intro from your friend
Cold email — but you mention the shared connection for extra social proof.
Ideally, you'll get an intro from your friend. This social proof will help push your email to the top of your prospect's inbox.
To find a friend to intro you, navigate to your prospects' profile and look for shared connections. Friends of friends will likely be 2nd Connections on LinkedIn, which makes it easier to see which connections and friends you have in common.
Under the "Highlights" section, you'll notice mutual connections.
When asking a shared connection for an intro, it's important to make the intro as easy as possible.
It's possible to ask for an intro via LinkedIn, but in my tests of hundreds of intro requests, I've noticed those often go ignored. Instead, the most effective way to ask for an intro is via an email. You can find the email address for a LinkedIn connection on their LinkedIn profile.
The first email I send to a friend for an intro is short, to-the-point, and gives them the option to say "no" (so it doesn't come across as overly aggressive).
Here's an exact script you can copy-and-paste for yourself:
Subject line: Quick favor :)

Hi [FRIEND'S NAME],

It's been a bit, hope all is well!

I noticed you're connected to [PROSPECT NAME]. I'm looking to help another awesome person with [YOUR SPECIALTY], and I'd be really excited to chat about their experiences at [PROSPECT'S COMPANY].

Do you mind making the intro? To make it easy, I can send an exact intro email so you can forward directly. :)

All the best,

-[YOUR NAME]
There are a few reasons why this email works:
You're explaining exactly why you're looking for the intro. When a friend intros you to someone, their reputation is on the line, too. To set expectations for your friends, it's important they know why you want the intro
You give them an easy "yes or no" answer. If your connection is comfortable making the intro, all they have to do is say "yes." And if they're not comfortable making the intro — or they don't know the connection well (surprisingly, happens relatively often) — they can easily say "no"
You make their life easier with a copy-paste intro. Removing the friction for your friend will make it more likely they say "yes." When you offer to send an intro for them to copy-and-paste to your prospect, they don't even have to think
If they say "yes" to the intro request, I'll typically respond: "Great! I'll send the intro for you to forward in a separate email shortly. Hang tight."
Below is an intro script you can forward.
Subject line: [PROSPECT NAME], meet [YOUR NAME]

Hi [PROSPECT NAME],

Hope this email finds you well. :)

I wanted to pass along [YOUR NAME], a really awesome friend I'm excited for you to meet.

[YOUR NAME] was hoping to pick your brain for 15 minutes and ask you about running [PROSPECT COMPANY]. He/She's an entrepreneur himself/herself, so I thought it would be good for you two to meet.

[YOUR NAME], I'll let you take it from here.

Enjoy!

-[FRIEND'S NAME]
After the intro has been made, I'll usually follow-up with my own email (moving the person who made the intro over to BCC). The follow-up email will be a quick hello, and an ask if they have 15 minutes to jump on the phone or meet for coffee.
Referrals from Past Clients
One of the most effective way to generate leads for your business is through referrals of past clients.
Here's why:
Familiarity with your work
Might know other people who need help
Sometimes, when your work is really good, and the stars align, you won't have to ask for referrals. Your clients will naturally introduce you to other people who need help.
Many of us have heard the phrase "under-promise, over-deliver." To help increase organic referrals, I like the phrase "over-promise, over-over-deliver."
In other words, if a client asks you to complete a project in one week, tell them you'll have it for them a day earlier — and go above-and-beyond with extra detail in your deliverable.
Keep in mind: It's impossible to over-promise and over-over-deliver for every project. I like to over-promise and over-over-deliver in two situations:
When I'm starting with a client (to really blow them away
Every once in awhile for loyal clients, to surprise and delight them
And even if the over-promise and over-over-deliver doesn't lead to organic referrals, here's how you can get more referrals from past clients.
Step #1: Create an action plan to get referrals with ease
A woodsman was once asked, "What would you do if you had just five minutes to chop down a tree?" He answered, "I would spend the first two and a half minutes sharpening my axe." Let us take a few minutes to sharpen our perspective.
Preparation is key.
Most freelancers and business owners will spend 15 minutes looking through their old emails for past clients. Then, they'll spend 10 minutes drafting an email. Finally, they'll send the email. "Do you have any people you know who need help?"
The response is crickets.
Or, even worse is the dreaded "Sounds good, I'll let you know if any of my friends need help!" (Only to never hear back.)
The better way to ask for referrals from past clients is to start with a list:
Your past clients
How long it's been since you've last talked
1-5 score of how well-connected you think they are to people who need help
Typically, I'll put this info in a spreadsheet so it's easily sortable.
Within this list, I look for two main things:
How long has it been since we've last chatted? If it's been a long time, the relationship might be cold — which means they're more likely to ignore or politely say "no." I prefer to go more recent when I can
How well-connected is a client? I'll go for the easiest route when possible: If I think someone is well-connected, I'll contact them first
Once you have your list of clients, pick one or two who you've most recently chatted with and who have the highest connectedness score.
Step #2: Send an epic email for more money-making connections
Past clients are a great way to generate more leads for your business.
But, you have to be careful.
A bad "ask" can lead to an ignored email or, worse, a damaged relationship with a former client who might need help in the future.
When sending an email, make sure it's not an aggressive sales push. A quick heads-up you're looking for more clients, coupled with a compelling reason why they should help you, is enough.
Some of your emails might be ignored, or you're told "no." But it's better to be on the safe side with more passive language so you don't damage current or past relationships.
The two best ways to get referrals from past clients:
Discount future project for referrer
Surprise small gift or thank you card mailed to your client
The discount will depend on your business. For example, if you run a design agency it could be a free PDF design. Or, the next project for free (up to $500 value).
The discount will incentivize your current or past client to really think about friends who need help, and then put you in touch. Plus, the surprise gift will be good karma-building and a great way to show gratitude to clients who introduced you.
Sending a small gift or thank you card to a former client is inexpensive, doesn't take much time, and it's highly underrated. I still think about thank you cards I received years ago!
Here's an effective template you can use. Just make sure to write and mail an actual physical card — ecards aren't as meaningful.
Hi [CLIENT NAME]. Just want to thank you for putting me in touch with [NEW CLIENT]. Really appreciate it. Grateful to have a client like you! -[YOUR NAME]
Now, let's get into the exact emails you can send to past clients.
If it's been awhile since you've last talked to the client:
Subject line: Connected to someone like this?

Hi [CLIENT NAME],

It's been a bit! Hope all is well.

Wanted to give you the heads-up I just wrapped up a few projects and I'm looking for 1-2 more amazing clients — just like you were. ;)

Here's my ideal client: [DESCRIBE YOUR IDEAL CLIENT IN 1-2 SENTENCES].

If you introduce me to anyone who matches the bill, I'd be happy to give you 5 hours towards a free project. A homepage audit, landing page design… whatever you want!

Do you know of anyone matches the description above?

Thanks in advance,

-[YOUR NAME]
If you've talked to your former client more recently — or, they're a current client:
Subject line: Your connections

Hi [CLIENT NAME],

Quick favor to ask. :)

I've REALLY enjoyed working with you. I've liked it so much I want to find more people like you, ha!

I'm looking for 1-2 more clients with these ideal qualities: [DESCRIBE YOUR IDEAL CLIENT IN 1-2 SENTENCES].

Do you know anyone who matches up?

If you intro me to anyone who matches up, happy to give you 5 hours towards a project 100% free. Landing page design, more blog post images, etc. Whatever you want!

Thanks in advance,

-[YOUR NAME]
Step #3: Keep a pipeline of clients for stress-free business
Partially automating your lead generation process saves you time, energy, and money. Plus, it gives you a constant stream of leads and prospects so you can focus more on making money instead of chasing it.
To partially automate your referral process, set a reminder for 1 month through your calendar or by using a service like FollowUpThen.
To make it easy, I include the following in my reminder:
Client email
Exact copy-and-paste script I can use for a referral
Here's how I set the reminder in FollowUpThen:
Once the reminder is saved, it's "set it and forget it." A month later, you get the exact details in your email or inbox.
That's a Wrap: How to Generate More Leads in a Nutshell
Generating sales leads ideas are hard to come by… especially because most advice written on the web isn't from freelancers or consultants.
But as freelancers ourselves, we've been there.
We know what it's like to go through the feast or famine cycle, and be wondering when we'll get our next project. Through our own experimentation, we've learned how to improve our own lead generation process.
And if you're looking for the EASIEST way to send beautiful, winning proposals to your new clients and customers, check out Nusii.
You can get started creating proposals and making money with epic time-saving features like open notifications, reusable sections, and customizable templates.
Here's what some of our customers have to say about Nusii:
"Proposals only take 15 minutes with Nusii, but they look like they've taken several hours." -Ben H.
"If I know I'm competing against other freelancers and agencies, I'm going to use Nusii because it's going to be the difference to win the project." -David H.
"I use Nusii every week. We recently used it to close a really big high five-figure project" - Erik V.