How to Set (Realistic) Expectations With a New Client
The beginning stages of a project are definitely the most exciting. You're able to bring your ideas to the table and your client imagines the result of having the two of you join forces.
Although this time when your creative juices are at their highest can be fun, it can also be one of the more challenging components of a project. After all, this particular momentum sets the stage for the entire job.
The problem is that your excitement for your new potential project may also lead you to adopt a 'yes' mentality whereby you're so eager to take on the project that you may lose sight of the smaller, more important details. Unfortunately, if these small details aren't carefully managed, they can become larger issues that have the potential to ruin a project faster than it started.
To avoid taking on too much, it's important to set realistic expectations with each and every client you work with. This also includes clients that you've worked with in the past who may be turning to you for additional services.
In today's post, I'll show you how to set realistic expectations upfront with your client so that your project can run smoothly and on schedule.
Step 1: Understand Exactly What Your Project Entails
On the surface, a website job may look similar to one you've already done in the past, however, the differences between jobs lies in the smallest of details. That's why it's essential that you understand the project's scope down to the most minute aspects, including deadlines and milestones.
Something to keep in mind is that the project's scope does not only encompass what the client will get out of the project once it's finished. It also details when the client can expect those deliverables, or the tangible items provided once services have been rendered.
Oftentimes, 'when' is one of the biggest discrepancies between clients and freelancers.
Can you realistically deliver your new website design in less than four weeks? Will this new logo be up to your standards if you only have two weeks to complete the entire process?
Spend some time asking your client the right questions regarding the project's scope of work so you can truly gauge if this is something you can deliver on.
Some questions to ask:
What is your target launch date?
Normally, a website project takes around 6-8 weeks for me to complete from start to finish, does that work with your project's timeline?
When you understand the project's scope of work, you can clearly define the details in the contract.
Step 2: Draft a Contract That Clearly Outlines Your Procedures
The contract should not only serve as the outline and budget for the project; it should also explain your procedures in detail, too.
Items to outline in the contract may be:
What are the next steps after the kickoff meeting?
What does the client need to provide in order to keep the project on schedule?
When can a client expect the first design mockup?
Once the first design is submitted, when will the updated version be ready to preview?
What happens once the design is finalized? How long will this take?
These details need to be clearly defined in the contract so there are no discrepancies later down the line.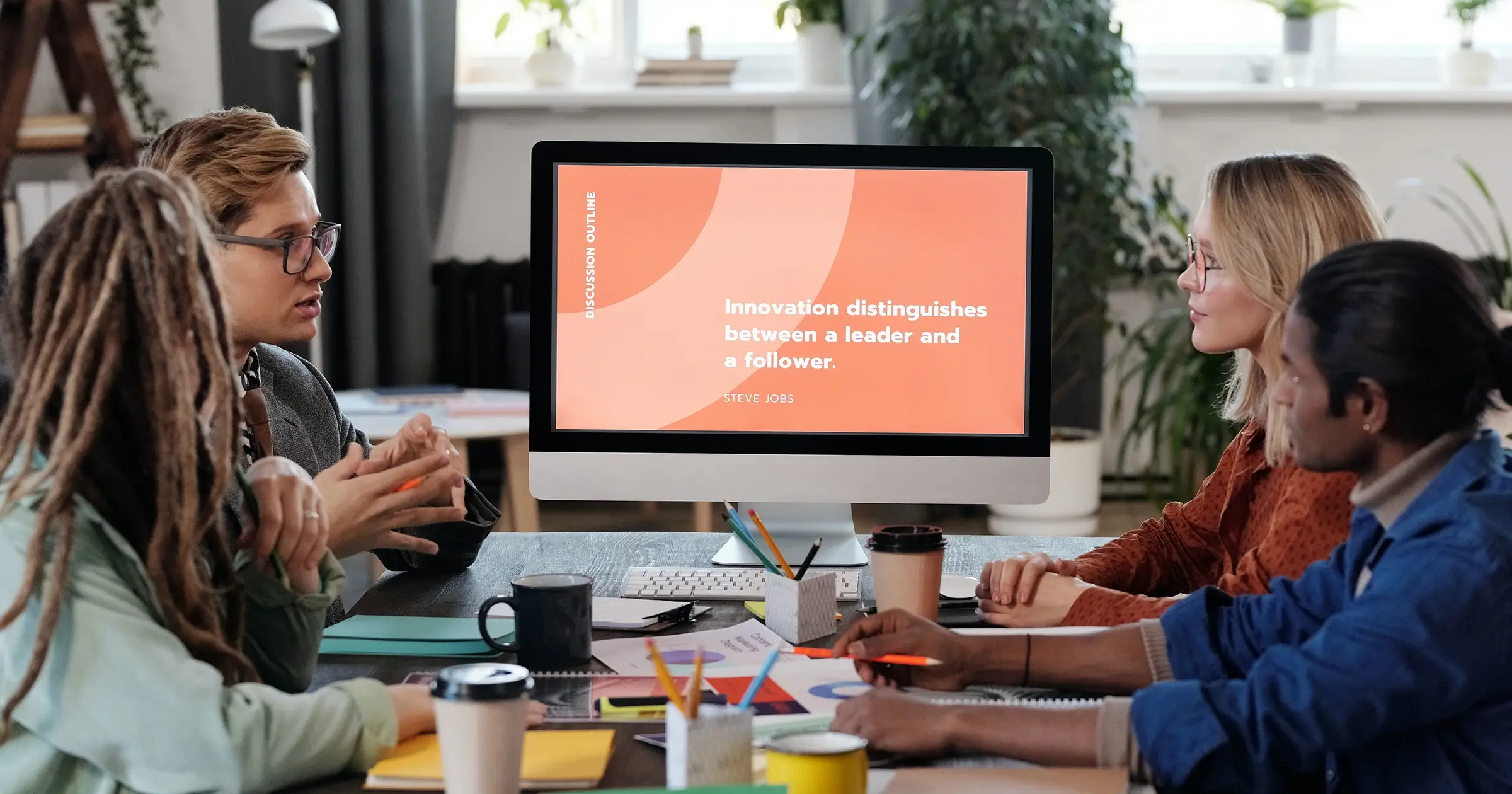 Step 3: Hold a Kick-off Meeting
We all know that sometimes clients don't read contracts thoroughly, especially if you've done your due diligence and explained your procedures during your initial meeting with the client. But that doesn't mean you should overlook this next step simply because your client has.
Once the contract has been drafted and signed, it's time to hold a kickoff meeting. This is the time to nail down the initial concepts and procedures of the project that have been outlined in Step 2.
Reiterate your process and double check that your client does not have any questions or issues with the dates and deliverables you've provided in your contract. If you notice any hesitation from your client, try to dig a little deeper and don't just overlook it.
For example, let's say your client needs to provide you with a logo within 24 hours of starting the project. Don't be afraid to ask questions like, "Are you still able to send over that logo by tomorrow at 11 a.m.?"
Notice the response from your client. Are they hesitant? Did they answer something like, "Well, I don't have a copy of it, but I be able to get that to you by tomorrow."
This is where setting expectations can be crucial. Let your client know that without that specific item, you may not be able to move on to your next step, which could delay the project.
Be open, honest, and upfront regarding what needs to happen and when. If you skip this important step, you could end up receiving things too late, forcing you to rush the next stages in order to stay on schedule. By rushing through your work, not only will the project suffer a bit in quality, but it could affect the quality and deadlines of your other projects, too.
Now that you've set some expectations in your pre-meeting, your contract, and your kickoff meeting, it's time to keep those expectations active by communicating often.
Step 4: Regularly Communicate Before, During, & After
One of the worst mistakes freelancers or agencies make is only communicating when something is due. From the client's perspective, the lack of communication between deadlines may make them feel as if the work is not being completed until the very last minute.
Let the client know what's going on between deadlines and keep the updates short and sweet. You can include the fact that you are on schedule as planned and reiterate the date when the client will receive the next piece of the project. This is also a good time to remind them that once you hand in the next deliverable, they will have X amount of time to review it before sending it back to you with edits.
This same amount of communication needs to happen if you foresee any delays in the project. Instead of waiting until the deadline passes, it's important to stay one step ahead of any unforeseen disasters by letting your client know ahead of time.
Things come up and clients will understand this. What they don't understand is the lack of communication before a deadline is missed. Typically, they only wish you would have just told them sooner. It's human nature for us not to admit our errors or faults, but this is simply not the time for that.
Call or email your client at least 24 hours before a missed deadline and explain the situation. You should also elaborate on how you plan to fix the issue and give them a new deadline target. Simply stating that you messed up is not enough. You need to explain how you will fix the problem and how you intend to stay on track given this new issue.
Now that you know the steps to take in order to set realistic expectations, here are a few tips to remember:
Step 5: Keep These 6 Tips in Mind
Listen to your client carefully every step of the way and confront any misunderstandings as early as possible. We have a special guide on communicating with your client in an interview. guide on commuicating with your client in an interview
Check your schedule prior to signing the contract and add a 10-15% time buffer that gives you wiggle room should a problem arise.
Be honest from the start. If you cannot deliver on something given their time frame, don't say yes just to capture the business. Earning projects that you cannot deliver on will only hurt you in the long run.
The old saying 'Under promise; over deliver' always holds true.
Anticipate their needs ahead of time and plan accordingly. After all, you're the expert and your client is looking for guidance from you. Take control of the project and stay on top of it every step of the way.
Go with your gut. If something doesn't seem right with the project or if you're not really sure you can handle the expectations, don't overlook this. You don't want to look back weeks from now and say, 'I should have listened to my gut and never started this project.' Ask yourself if this project aligns with your mission and business goals. If it doesn't, then you may want to scrap it.
Setting client expectations early on and maintaining those expectations can make all the difference in the world. The trick is communicating your process every step of the way and making sure that missed deadlines are handled before the agreed upon date. Once expectations have been set, ensure that they are adhered to by both parties and hold yourself and your client equally accountable.