Editing an Accepted Proposal
Sometimes changes need to be made to a proposal after it's been accepted. Things change, as do the needs of your client.
To edit an accepted proposal click on Edit whilst in Proposal Overview. This will present a warning modal informing you that you are about to edit an already accepted proposal.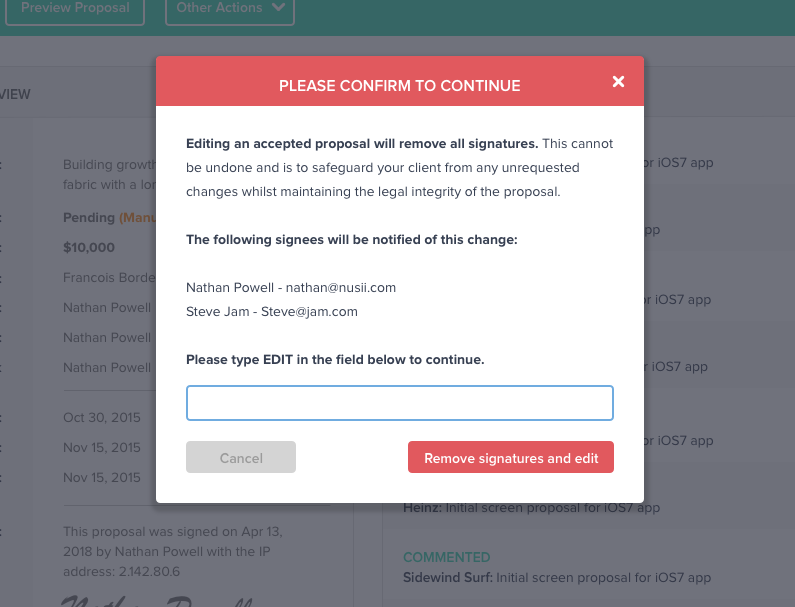 If you are sure that you want to continue, type the word EDIT into the text field. Please be aware that both the customer and the person who created the proposal will be informed of this.
Once you edit an accepted proposal, all signatures will be removed therefore voiding the original version of the proposal.
Once the necessary updates have been made you can resend the proposal to your client for it to be checked and signed.