HubSpot CRM Integration
If you connect your HubSpot CRM account with Nusii, you will have the following features:
Automatically syncs deal stages with proposal statuses, ensuring that your proposals and deals are always in sync.
Import your contacts from HubSpot into Nusii.
Automatically upload signed proposals as PDFs to the associated deal in HubSpot.
Keep all communication with clients organized and easily accessible in your HubSpot account.
How to set it up
If you don't have a Nusii account already, you have to get a Nusii account.
So let's get your Nusii account ready to work seamlessly together with HubSpot CRM!
First of all head to the Integration's page inside Nusii and click on the HubSpot logo.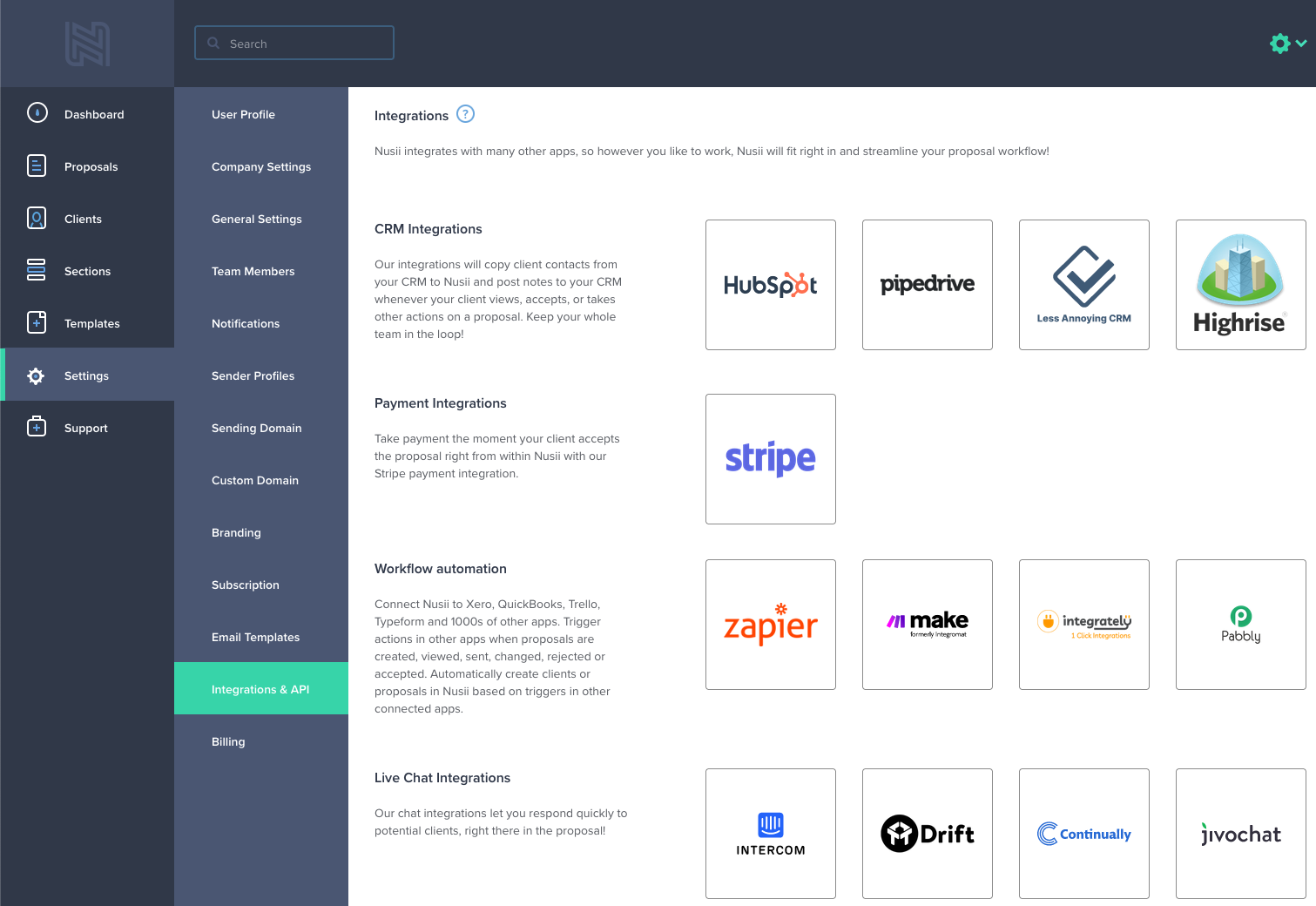 Once you do this you'll be asked to connect your HubSpot CRM account. Simply click the 'Connect to HubSpot' button. You will get redirected to HubSpot to authorize our app and will redirected back to Nusii.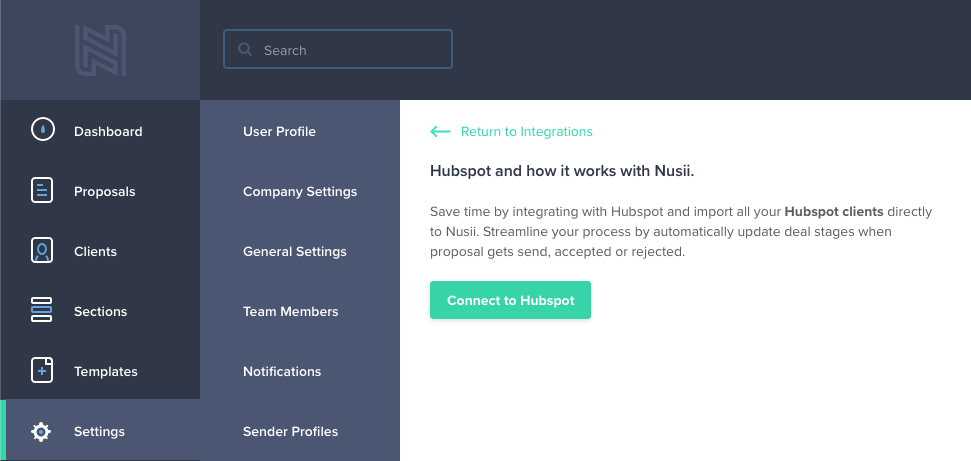 Once HubSpot CRM is connected, you'll be able to add some configuration options and import all your contacts.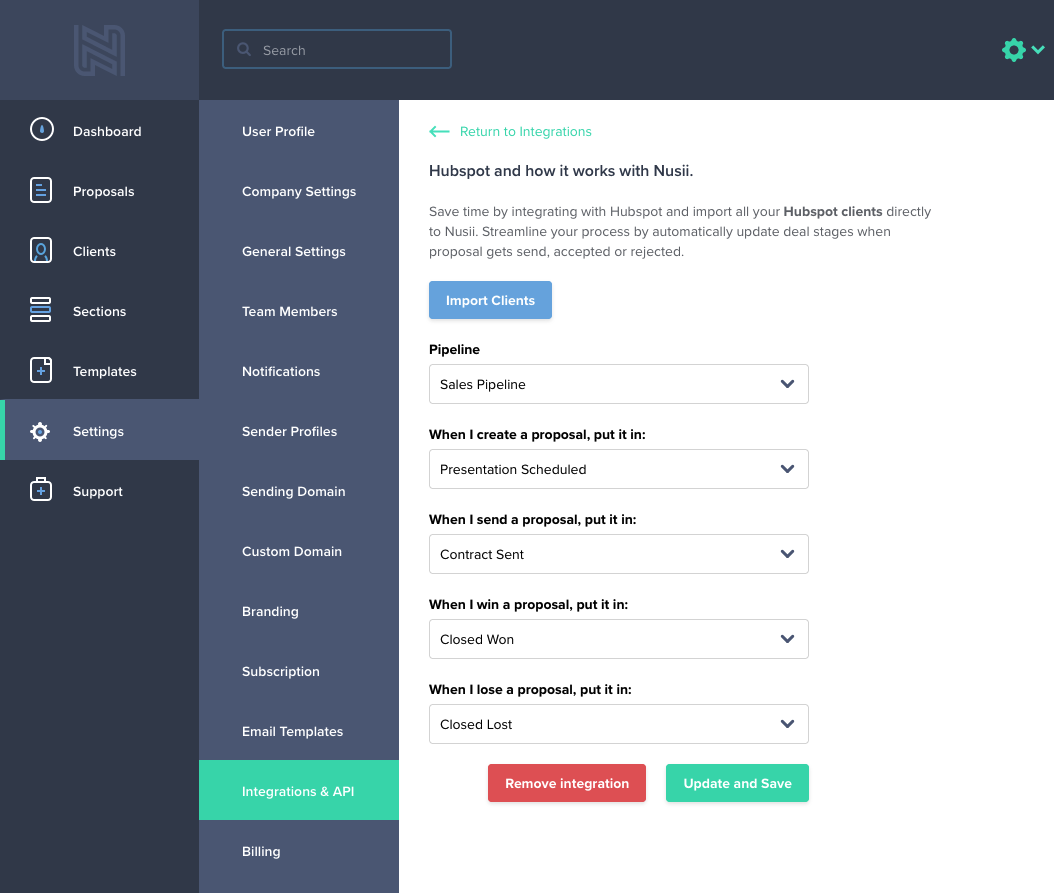 Click on Import Clients if you want to import existing contacts from HubSpot CRM. Select the clients you want to import and click the button "Import Contacts".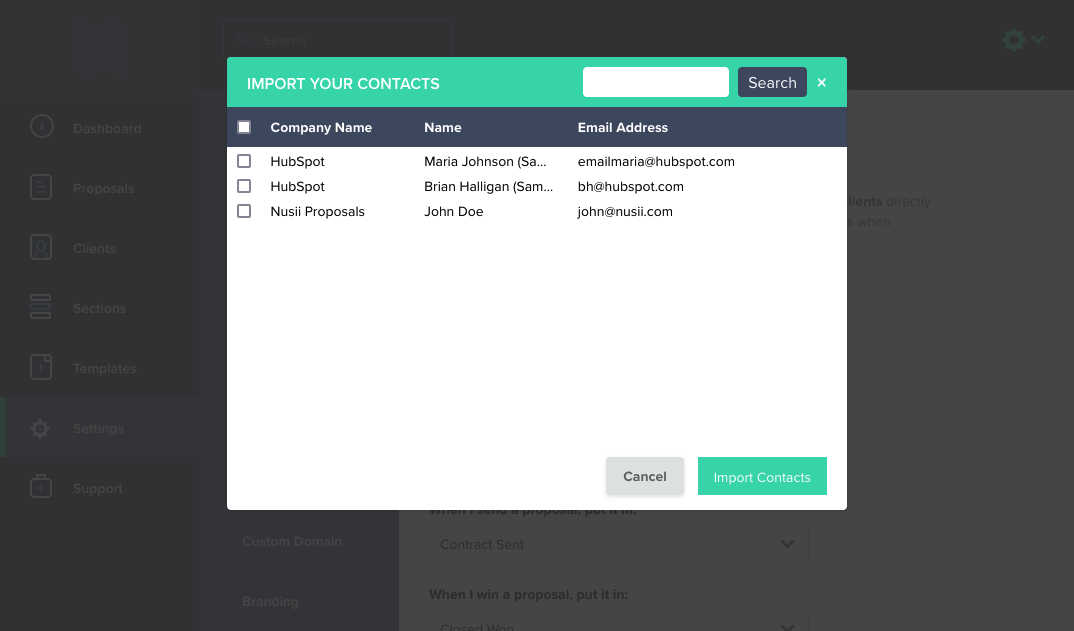 Select a Pipeline and fill in which statuses you want your contacts to be in after creating/sending/accepting/rejecting the proposal.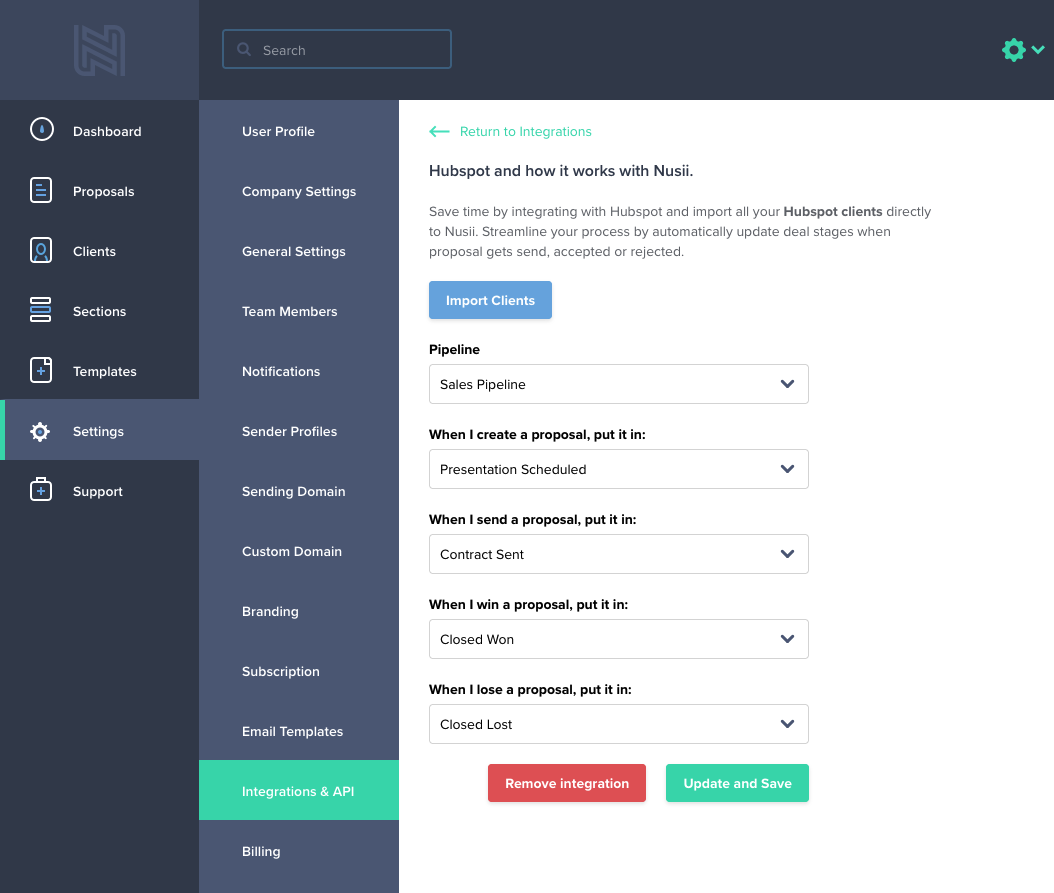 Connect a HubSpot CRM deal with a proposal.
First of all head to the proposal page and click on "Create Proposal" to create a new proposal.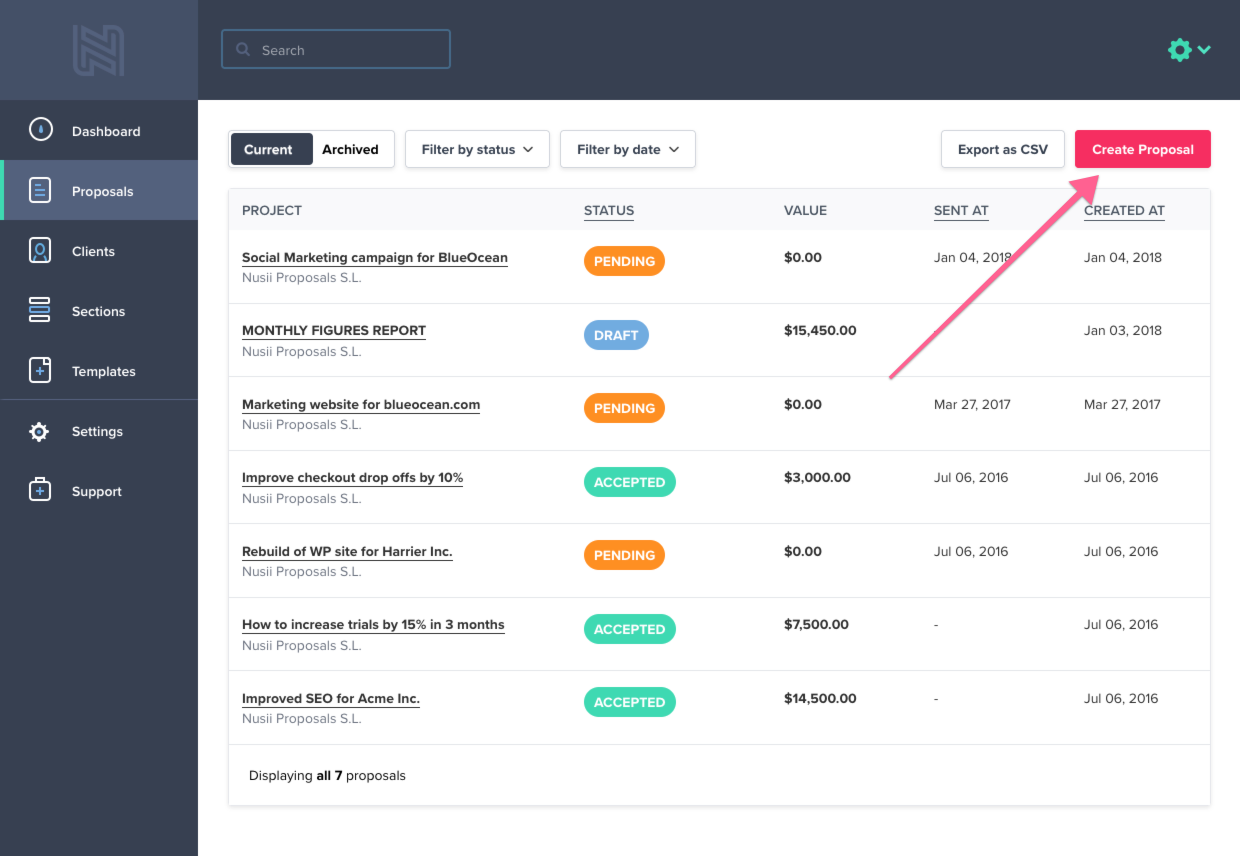 Fill in the basic proposal details and in the section Integrations select a HubSpot deal or create a new HubSpot deal.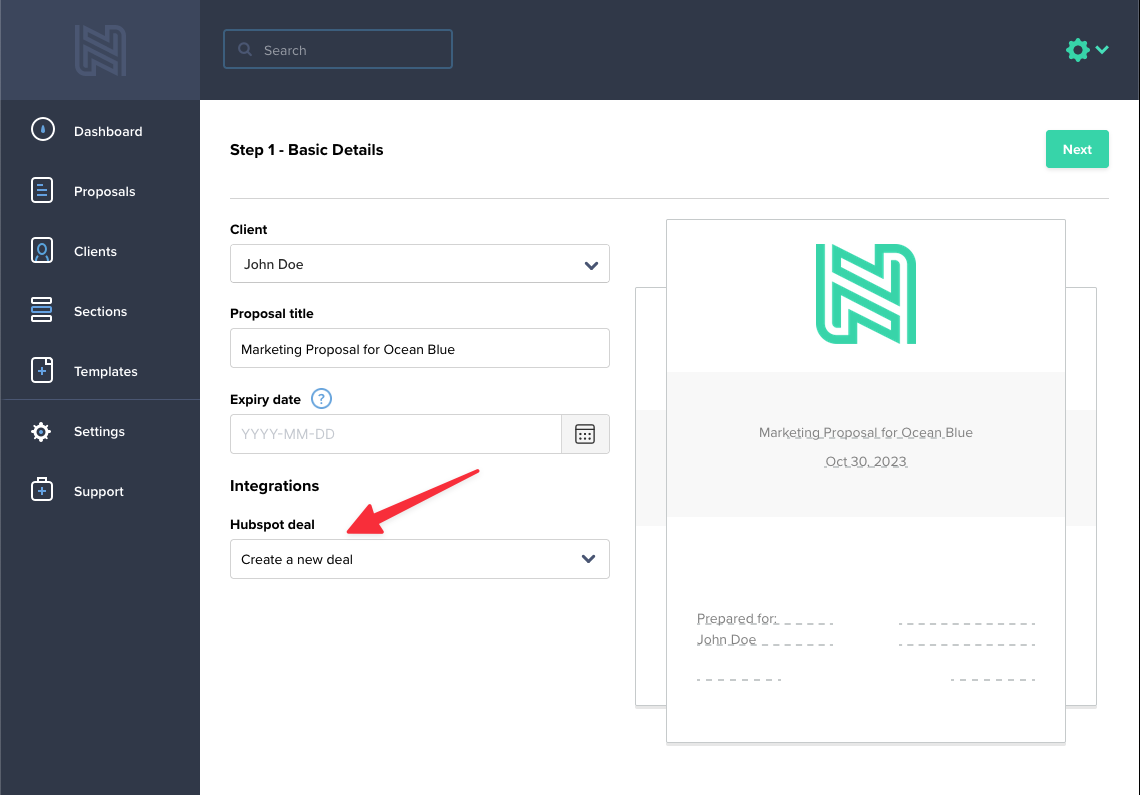 Now the proposal will get synced automatically with HubSpot CRM. All the status changes will added to the HubSpot deal.