Creating your first proposal
To create a new proposal click on '+ Proposal'.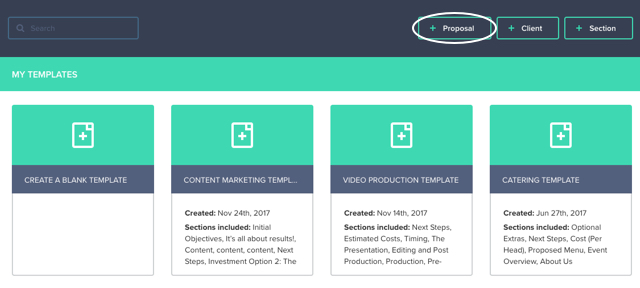 This will begin the proposal creation process. From here you can add an existing client or add a new one. Here you will also give your proposal a name and add an expiry date (if you wish).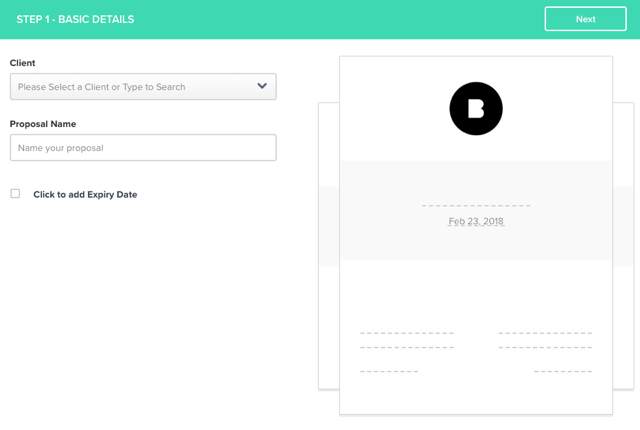 After you've filled out the basic details, click on the 'Next' button in the top right corner. This will take you to the 'Templates' screen. This is where you'll find both Nusii's own templates and any you create in the future. To get the ball rolling, choose one of our Nusii proposal templates, or create your own 'Blank Template'.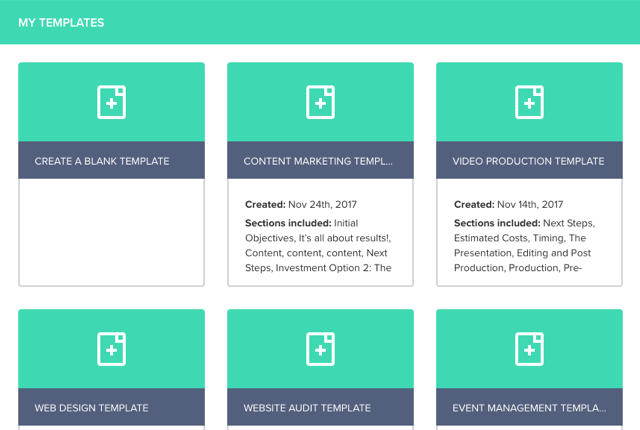 This will take you into the proposal editing screen where the magic happens! From here you can add unique settings that will only affect this proposal (general settings are made in Settings). You can add an expiry date, choose who is sending the proposal (if you have more than one team member), choose the design theme, save as a new template and of course create (and use) re-usable sections. You can also choose to send the proposal as a Report. This limits it to a read-only document.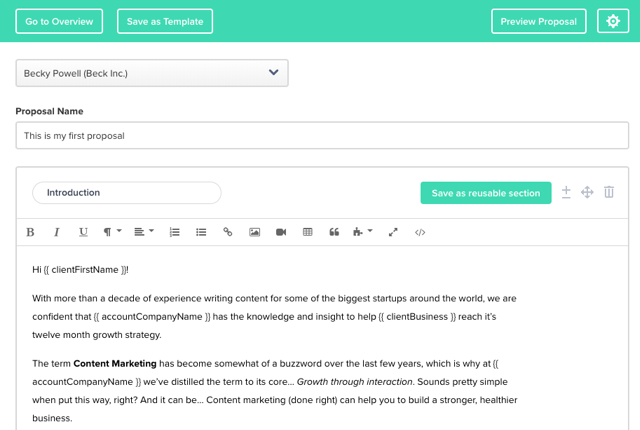 If you have any questions, just ping us below. We'll be happy to help!