Adding images to your proposal
A picture speaks a thousand words, so adding images to your proposals can be an invaluable way to show previous work, illustrate past successes and to strengthen your branding.
To add an image place your cursor where you would like your image to upload and click the image icon.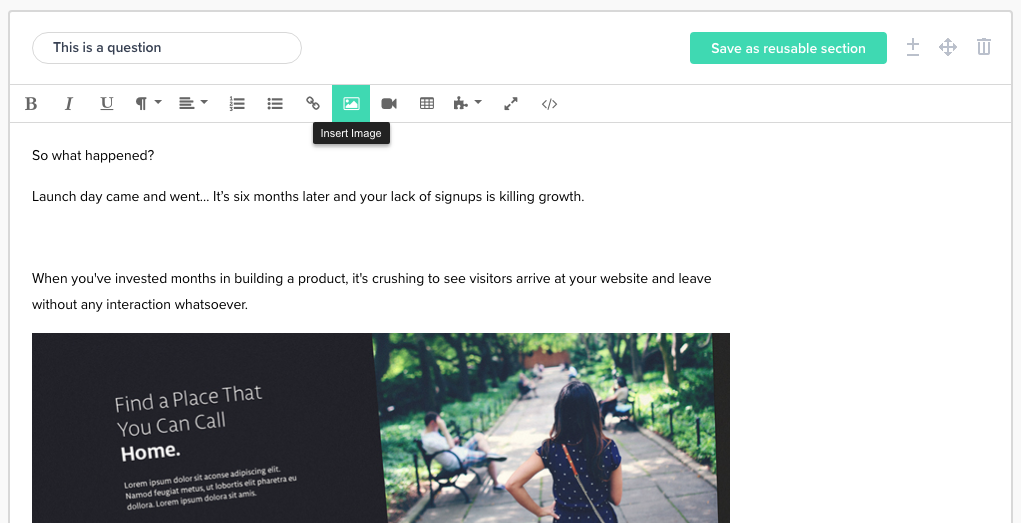 You can choose to select an image from your computer's hard drive via the finder or you can drag one straight into the upload window. If you prefer, you can type in the URL of an image by clicking on the link icon within the popup and then pressing Insert.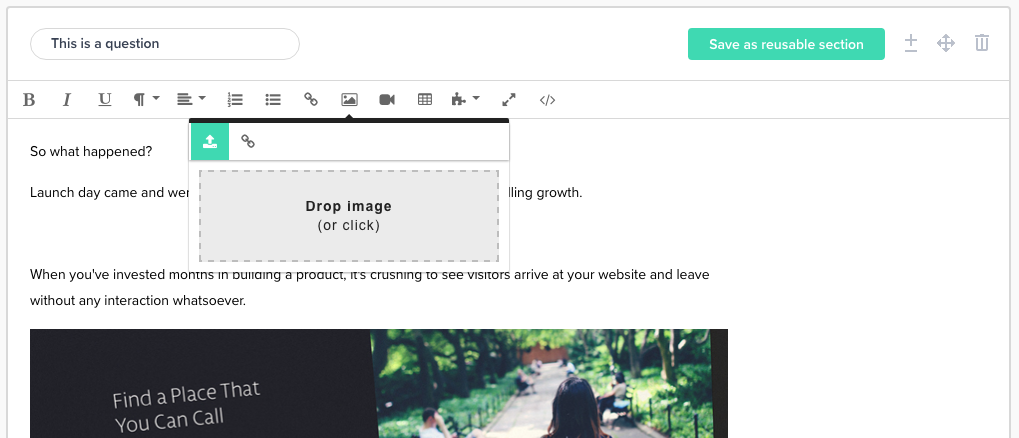 Once you've selected your image via the finder or by dragging, it will automatically upload to the relevant area of your proposal section.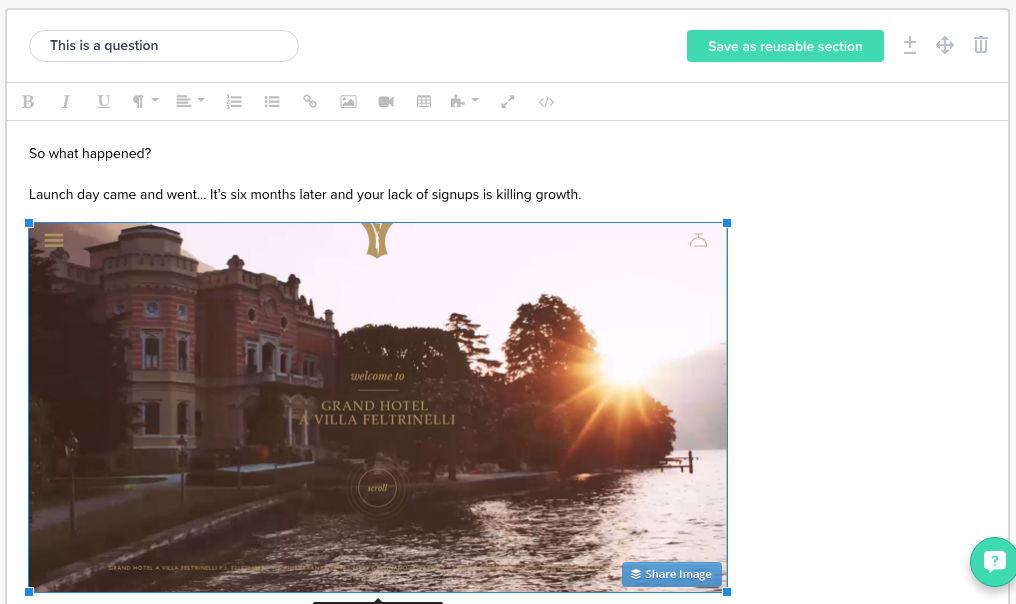 If you have any questions, just ping us below. We'll be happy to help!