How to Integrate with Highrise
When you connect your Nusii account to Highrise you can automatically:
Import and sync your Highrise and Nusii contacts
Create deals straight from your proposals
Track a proposal's state in Highrise
Receive a copy of all proposal correspondence directly in Highrise.
Setting up the integration is easy…You'll need two things.
Your Authentification token from Highrise
Your Highrise account subdomain
To set up your Highrise integration, click on Settings / Integrations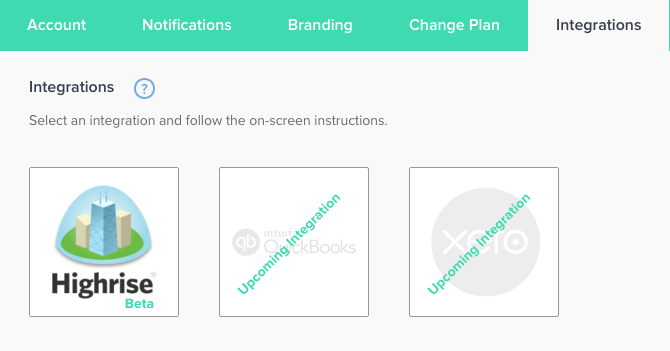 Click on the Highrise logo and insert your Highrise Authentification token and Highrise Subdomain. These can be found in your Highrise account settings.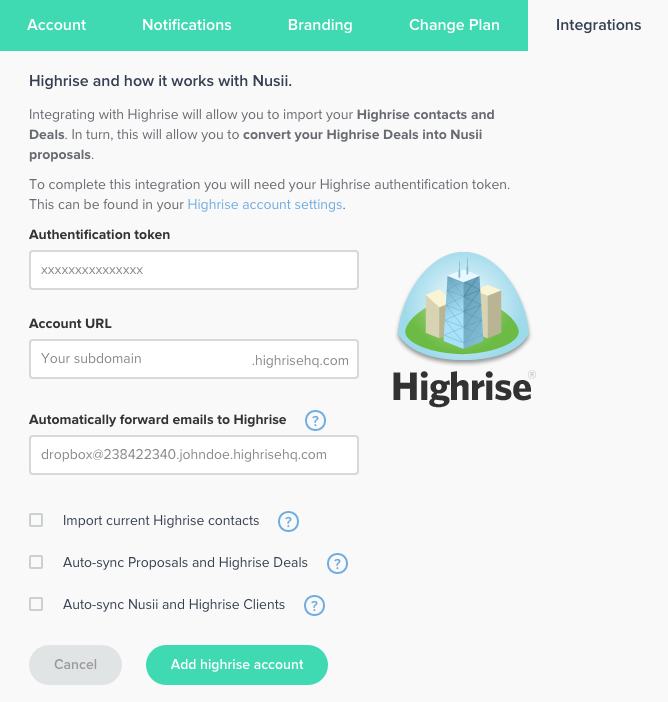 Once added, you'll also have the option to Import current Highrise contacts, Auto-sync Proposals and Highrise Deals and Auto-sync Nusii and Highrise Clients. You'll notice that you can also forward your Nusii emails directly to the relevant Highrise Deal, very handy for keeping everyone in the loop. You can read how to do that here.
Once this is done, click "Add Highrise Account" and you're all set!
From now on, all new proposals will automatically generate a Deal in Highrise and even add new clients for you. As always, if you have any questions, don't hesitate to reach out.